Trout Action!! 10-12-13

Posted:
Sun Oct 13, 2013 10:28 pm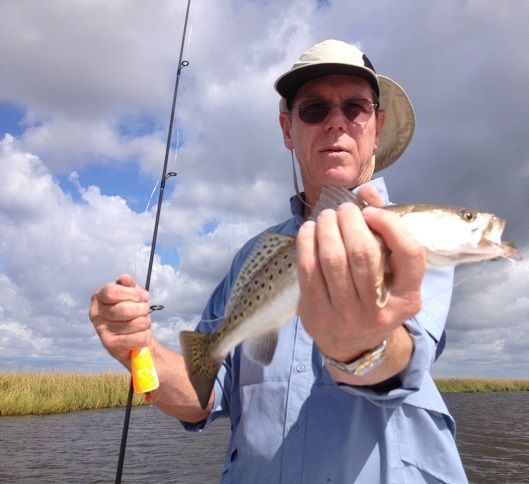 Bubba & Reed Maxwell, Johnny Cowen, and Devin Richardson had a great night at the Reel Inn Lodge. We had a splendid day catching trout today. Matrix Shad Shrimp Creole under a cork worked over the 13 -17 inch trout on the reefs. We also hit a few schools of every cast trout action putting in over 70 fish on the double rigged Matrix Shad baits tight lined slowly (shrimp Creole, green hornet, Kamikaze Vortez). Best baits on the market for sure!!! Good times by all, thanks again guys.
Give me a call if your looking for the finest lodging and fishing down in Dularge.
Capt Marty LaCoste
985 856 4477
www.absolutefishingcharters.com