Can't be Stopped!! 12-22-13

Posted:
Sun Dec 22, 2013 5:38 pm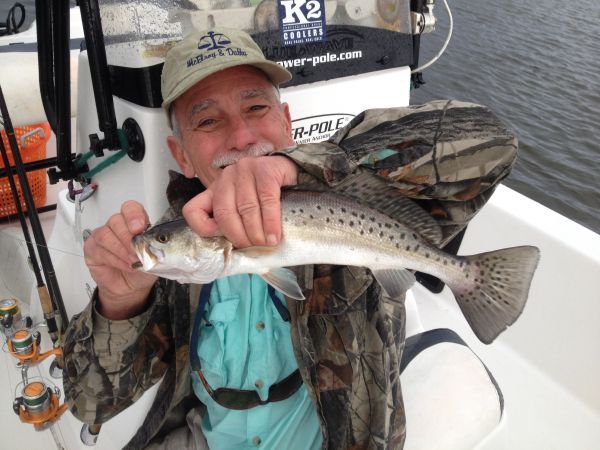 Allen McElroy, Christian Ryan, and Elizabeth Ryan were back onboard the Bluewave this morning. With the front coming through, rain falling, etc....the trout bite continues!! My crew today were not going to be denied filling the box! Departing from The Reel Inn had us reeling in the trout at our first stop. Steady action with trout hitting the K2, while many others found their way back to safety!!! Once our bite slowed we moved locations getting right back on the fish. We made several moves looking for that fast n furious bite but averaged 10-15 fish per stop. Green Hornet and Magneto Matrix Shad accounted for all of our fish caught today. We had one red jump in the K2 to take a ice bath also. Thanks again guys for another great trip.
Now is the best time to get on the water as the bite is incredible. Still have a couple days open next week, don't miss out!!
Capt. Marty LaCoste
985-856-4477
www.absolutefishingcharters.com