Early Fall Fishing
Capt. Rick Gross
September 8, 2013
Anna Maria - Saltwater Fishing Report

I can not believe another summer has come and gone. It has almost been a year since I trailered the Fishy Business IV home.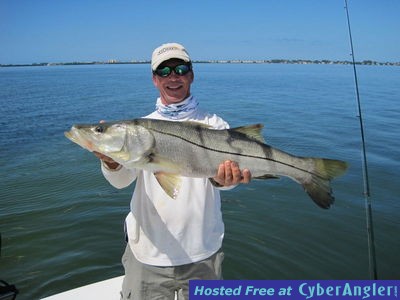 September 1986 twenty-seven years since I passed the coast guard exam. Boy does that ring a bell! I guess that is how it goes when you love what you are doing for a living!


Mangrove snapper made a good showing this summer. They were my go to fish for steady action anytime I needed a bite. Just about any structure around the bay will produce. But some areas are a lot better than others.
It also has been a good year for flounder. I usually pick flounder up as by catch while fishing for other species. This summer I could target flounder in several areas around the bay.
Catch and release snook fishing was good this summer.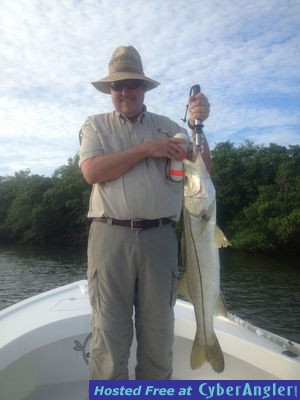 The numbers are getting better along with the sizes.
As much as I like snook fritters, I still think for our area it maybe a tad early to
open catch and keep fishing.


Trout have been steady all summer which is surprising with all the rain we have had. Just target the fry bait schools around the bay for fast action on trout as well as mackerel and bluefish.


The one fishery that was a little off this summer was redfish. Almost like clockwork in the summer when we start getting rain the reds show up. This summer you had to really work for them. This all changed this past week.
Big schools started showing off the bulkhead area of Anna Maria. When things go off with reds it is some of the best fishing anywhere.
Thank You & Good Fishing!
Capt. Rick Gross
941-730-5148
More Fishing Reports: