Springtime in Anna Maria
Capt. Rick Gross
February 27, 2014
Anna Maria - Saltwater Fishing Report

The bite is getting better each and every day as we go into spring in southwest florida. This past week fishing was good to great for my charters.
We had some serious fog to deal with but the fish don't seem to mind in fact I think it is better when it is a little foggy.
Most mornings I start doing a little reef fishing with shrimp. Sheepshead are the main target but we have been catching big white grunts, porgy's, mangrove snapper and the occasional hogfish.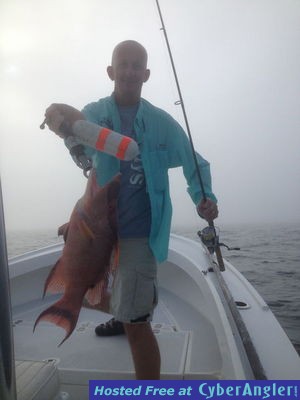 On the beaches the target is pompano. Doc's jigs tipped with shrimp work real well. If you can get them sand flea's work even better.
Spanish mackerel also are on the beaches and in the bay. Gotcha plugs work great as well as old school nylon jigs in white and yellow.
Later in the day as the flats warm up the snook bite is taking off. Some spots this week on the flats in the afternoon my gauge showed seventy four degrees. That is prime time for just about everything that swims on our flats.
Until next time.
Thank You & Good Fishing!
Capt. Rick Gross
941-730-5148
sarasotafishingwithrick.com
facebook/captrickgrosswithfishybusiness
More Fishing Reports: