A touch of Fall
Capt. Kyle Taylor
September 25, 2016
Anna Maria - Saltwater Fishing Report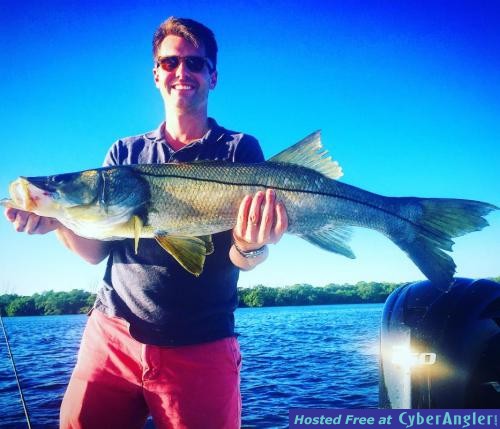 Anna Maria Island Fishing Charters September 12th -25th Report
A touch of Fall...
Fishing has been pretty good as we officially make our way into the fall season. Although the weather has not seemed to cool down much you can definitely tell that the fish have started to fall into their fall pattern. Bait has been plentiful out off the beaches of Anna Maria Island, Skyway Bridge, and the shallow grass flats around Anna Maria Island. The Redfish bite has picked up and when we get the fish to eat its been pretty epic (picture 1) (picture 2). On the days that the schooling fish do not want to eat that well we still are managing to catch a hand full of loner Redfish. On the deeper grass flats the Trout, Mackerel, and Snapper bite has picked up and has been non-stop action. We are picking up very nice, 12"-15" Snapper, Trout up to 22", and large Mackerel up to 30". The Snook bite has been the most productive during the last part of the tide cycle and the beginning of the tide. Last week we managed to catch a very nice 39" Snook (picture 3). There is still time to catch a keeper Snook which is in between 28" and 33". We are still catching plenty of the smaller 25" Snook. When we see our first cool front the fishing should be on fire as the fish feel the water temperature start to decline.
If you are looking to stay on Anna Maria Island or the surrounding areas check out Island Real Estate for all your accommodation needs.
If you are looking to book a fishing charter trip and are near Anna Maria Island, Bradenton, Longboat Key, Sarasota, or Tampa Bay book with Anna Maria Inshore Fishing LLC. call or text fishing guide Captain Kyle Taylor (941) 345-7182 AnnaMariaInshoreFishing.com
For photos and videos check out my Facebook, Instagram, Twitter, and YouTube pages.
More Fishing Reports: