Biscayne Bay fishing report: Capt. Raul Montoro
Capt. Raul Montoro
June 4, 2009
Biscayne Bay - Saltwater Fishing Report

It's been a while since my last report; I've been staying busy tarpon fishing from Biscayne Bay to the lower keys. The tarpon fishing in Biscayne has been good all season long and we still have the whole month of June to keep chasing the big silver king. I've been mainly fly fishing for them on the ocean side flats of the bay, but a well places crab has also been producing as well. There have also been some smaller fish in the interior parts of the bay that have been eating artificial lures early in the morning.


The polola worm hatch went off a couple of weeks ago and it's going to happen again now in the next full moon. I have some afternoon available for those of you who might be interested in fishing the worms. This only happens a few times a year so if you never done it before it's a must do.


The bonefishing has been phenomenal, because everyone is to busy tarpon fishing. Now is a great time of year to have plenty of shots at bonefish and permit as well. This will hold strong all summer long.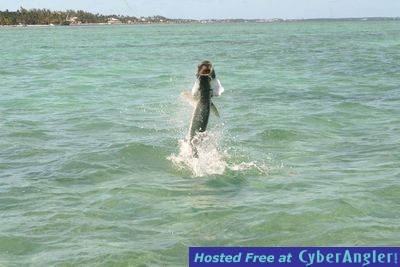 Snook and red fishing in Flamingo (Everglades National Park) has been on fire. They are all over the flats east of Flamingo and up the coast as well. Most of the fish have been eating top water baits and soft plastics very aggressively through out the whole day.


Now is a great time to get out and have plenty of opportunities to catch multiple species of inshore game fish from Biscayne Bay to the Florida Keys and Flamingo. I have some day's still open in June that I'm offering special rates on. Give me a call to discuss availability.
Capt. Raul Montoro
www.biscaynebayfishing.com
biscaynefishing@yahoo.com
786-390-9069

More Fishing Reports: