Fall-winter time report
Capt. Alex Zapata
December 16, 2019
Biscayne Bay - Saltwater Fishing Report

Greetings to all, it's been a while since my last fishing report for Biscayne bay, reason why, I will feature some past action during the fall (for further reference) as well as some of the stuff going on right now in the bay.
Fishing for mutton snappers, yellow jacks and barracudas has been great, since October until now. The most Important part of this type of fishing is finding the bait. Whether is pilchards, finger mullet or pinfish, make sure you have a good amount of them. In the absence of live white bait, live shrimp and cut bait will work, but the size of your fish will decrease and you will probably need to adjust and fish the right spot for dead bait.
This type of fishing can be done with lures and flies as well. A 10lb yellow jack or mutton snapper on a fly rod or 10lb spin, can be an absolute blast!!! let alone a big barracuda.
There have also been some snook and baby tarpon around. The flats of Biscayne Bay are not known for great and dependable snook and baby tarpon fishing (when compared to the Everglades) but the fall months into winter hold some fish in the southern part of the bay. Mangrove shorelines are where we have to look for them. They will hit a small fly, plug, soft plastics or live pilchards. Cold fronts this time of the year can affect the behavior and whereabouts of these fish, sending them off the flats, towards deep water, until the water temperatures start to warm up. same applies to bones and permit.
The bonefishing has been very good during good weather days. The fish have been in schools and mudding in slightly deeper water. The winter months are not the best time to plan a bonefish trip to Miami and the Florida keys. However, if the weather cooperates, good days can be had. Just be ready to adjust, fish for other species or to travel to the Everglades if the weather is not ideal at the time of your arrival. Out of bonefish, permit and tarpon, the bones are the ones that will tolerate and adapt better to periods of "moderate" cold weather. during such conditions, we will have 50/50 chances of success or failure finding these fish.
I'm already booking dates for the spring tarpon season 2020. As now, you are just on time to get prime dates for April, May and June. Most guides have a full schedule by February so don't wait long.
Let's go fishing
Capt Alex Zapata
Flats fishing guide
IFFF certified fly casting instructor
Miami, Everglades and the keys
(786) 317-4733
www.silverkingcharters.com
[email protected]
🎣🐟🦈🐡🦀🐳🐬🐠🦐🐋
Follow us on Facebook
@silverkingcharters
Follow us on Instagram
@silverking_charters_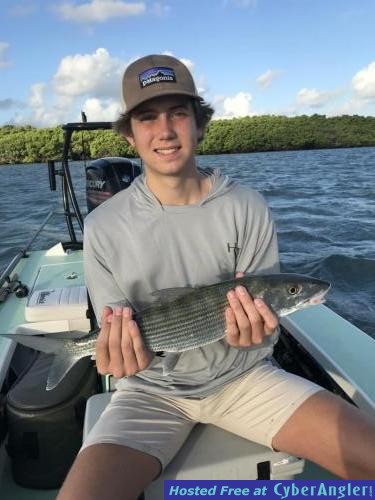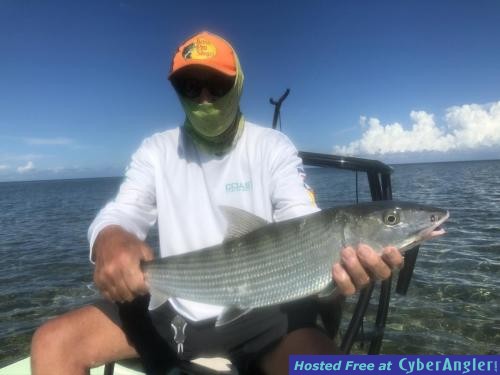 Biscayne Bay Fishing Forecast:

Cold fronts and weather conditions dictate the plan to follow while fishing in Biscayne Bay this time of the year. Warm conditions will have the bonefish and some permit around. Cold weather conditions will push the bones and Kermit off the flats and will bring a bunch of barracudas on the flats. The fishing in some of the shallow water wrecks can be very good for mangrove snappers, blue runners, barracuda, yellow jacks and grouper.
Target Species:

Mutton snapper, Baby tarpon, snook, bonefish
More Fishing Reports: