The time for fun fishing
Capt. Alex Zapata
October 25, 2018
Biscayne Bay - Saltwater Fishing Report

I am a flats/fly fishing guide. There is nothing I love more than hunting fish from the back of a skiff with a push pole, sightfishing and casting a fly or lure to a permit, bonefish, tarpon, snook or redfish.
In the meantime, the type of fishing I specialized on, is considered one of the most technical and difficult styles of angling in the world of fishing. Sightfishing for permit, tarpon, bonefish, redfish and snook can be quite challenging. Add Flyfishing in the equation and things get way more technical. Try to do this type fishing with an angler that doesn't have at least minimum skills (or that has no interest for it) and the situation can get chaotic.
While sight-fishing is still my first love, that doesn't mean that sometimes I don't get saturated of it, or simply, as much as I want to do it, I have to turn it down to match my client's profile. As a fishing guide, I've always found the need to have a repertoire designed to satisfy clients of all levels and interests.
Like I said before, our shallow water fishery in the keys is considered to be one of the most challenging in the world, when compared to other places such as Mexico, Bahamas, Cuba, Belize, where the fishing pressure is less and the fish are less educated(and more abundant in some cases). Therefore, less demanding on the angler side when it comes to casting technique, accuracy and approach. In other words, much more forgiving.
To be honest, a high percentage of the "average" client or tourist, not very familiar with flats fishing (or sometimes no fishing skills at all) that calls for a fishing trip, has little or no skills to face technical shallow water fishing, which can be very frustrating for both, guide and client. Under these circumstances, is not worth it to have a miserable time out there trying to make the client perform and do something he's not prepared for.
After all, isn't fishing supposed to be fun? So then, what other choices would I have for that client or when would be a good time for that client to come and fish? Fall time is the answer!!
As the fall's bait run continues to move south, the fishing couldn't get easier and friendlier: castnet a bunch of white bait or mullet and you can almost guarantee that something will bite the end of your line!.
Fall is my favorite time of the year for laid back fishing in Miami catching tasty mangrove snappers, groupers, muttons, powerful Jacks and greyhounding barracuda and houndfish. Fishing with your kids? This kind of fishing is the prefect fit.
I've been having lots of fun putting clients on some nice catches and also going out myself and catching dinner. Whether you are a technical/hardcore flats fisherman that enjoys doing something different every now and then, or just a person with very little to no fishing experience, Fall fishing is hard to beat if you only have one goal in mind: to have a laid back time out on the water.
Hope my reports are of help for you. Thanks for following and let's go have fun!
Capt Alex Zapata
Flats fishing guide
IFFF certified fly casting instructor
Miami, Everglades and the keys
(786) 317-4733
www.silverkingcharters.com
[email protected].com
🎣🐟🦈🐡🦀🐳🐬🐠🦐🐋
Follow us on Facebook
@silverkingcharters
Follow us on Instagram
@silverking_charters_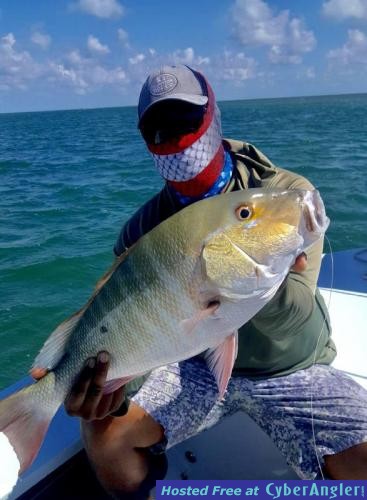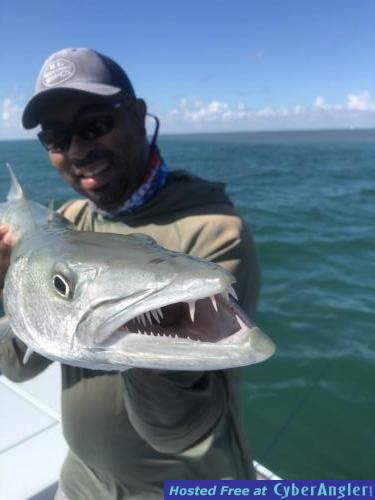 Biscayne Bay Fishing Forecast:

Fishing will continue on fire all the way through winter time.
Target Species:

Mangrove snapper, mutton snappers, grouper, barracuda, yellow jacks, houndfish
More Fishing Reports: