Grand Slam
Capt. Carl Ball
July 9, 2009
Biscayne Bay - Saltwater Fishing Report

Joe Laferriere caught his second grand slam of his life flats fishing in Biscayne Bay with me for his second time. The first time he caught a tarpon, a permit and 7 bonefish. Today he caught these: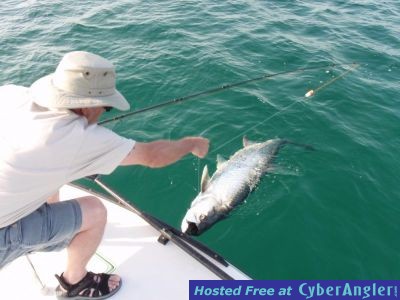 100 lb tarpon on Miami Beach.

This 33# permit was the second of two.
7 lb bonefish. No picture for the bonefish.

Biscayne Bay Fishing Forecast:

July and August are two of the best months to catch a grand slam in Biscayne Bay.
Target Species:

bonefish, permit, tarpon, sharks
More Fishing Reports: