Tarpon Season 2018
Capt. Alex Zapata
April 23, 2018
Biscayne Bay - Saltwater Fishing Report

Tarpon season is on! My favorite time of the year is here and with it, waves of anglers coming from all the over the world to try their luck at the mighty silver king in south Florida and the keys.
I started to see the first schools of migratory tarpon in Biscayne Bay in mid March while bonefishing and it started to get pretty steady by the first week of April. The weather has had its ups and downs but it's been extremely good for the past week or so. I have been fishing different locations in between the Everglades and the upper keys, including Biscayne Bay. In addition to my Flyfishing trips, Had some very good days throwing plugs at tarpon out of flamingo, managing to put several in the air.
I have been mainly fishing Fly clients out of islamorada and Marathon, spending a good deal of time looking for laid up and swimming tarpon in Florida bay, with some very good days hooking some nice silverkings on feathers. The south bound schools of tarpon are already swimming in full force out in the ocean as well as some fish heading north (or east bound...whatever you wanna call it) or relocating from bridge to bridge in between tides.
In addition to tarpon fishing, I have caught some very nice bonefish with clients in Biscayne Bay. Everybody is busy catching tarpon right now so the bonefish flats are empty and available for all the anglers who decide to turn down the tarpon craziness and try some bonefishing.
Do you want to catch a tarpon? Still have 4 days open in May (22nd through 25th) and 13 days open towards the end of June into July.
I specialize in Flyfishing out of the keys this time of the year but I'm always happy to accommodate to some spinning and bait bookings here and there.
Give me a call and let's go get some Tarpon!
Capt Alex Zapata
Flats fishing guide
IFFF certified fly casting instructor
Miami, Everglades and the keys
(786) 317-4733
www.silverkingcharters.com
[email protected]
🎣🐟🦈🐡🦀🐳🐬🐠🦐🐋
Follow us on Facebook
@silverkingcharters
Follow us on Instagram
@silverking_charters_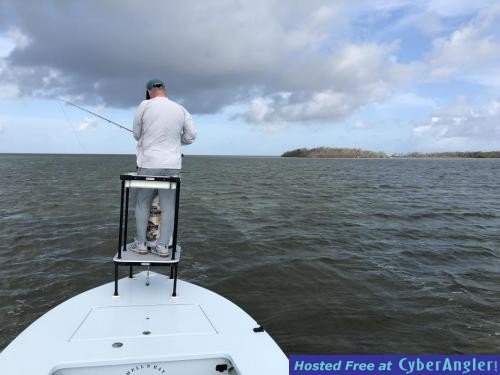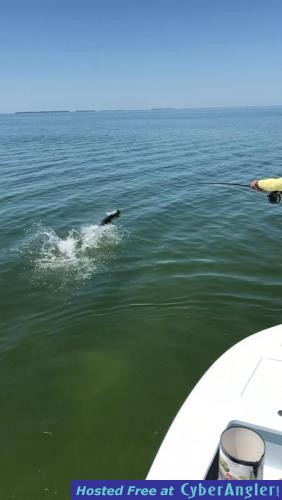 Biscayne Bay Fishing Forecast:

Tarpon, Tarpon, Tarpon! Whether you're throwing flies, bait or lures, it is tarpon season!!!
Target Species:

Tarpon, Bonefish
More Fishing Reports: