Tarpon season updates
Capt. Alex Zapata
May 27, 2018
Biscayne Bay - Saltwater Fishing Report

Lots of rain and wind have made tarpon fishing very challenging this month. Right now, Season's first named storm Alberto is delivering heavy bands of rain across the Florida peninsula. Despite the adverse weather, some fish have been caught between periods of rain and clouds.
The non-stop rain and wind have dropped the water temperatures, making the fish inactive and unwilling to move in the ocean side during the worse periods of storms. The days with "fishable" weather we have hooked some fish, either dredging with sinking lines or sight fishing, posted in the whitest possible bottom so we can see fish moving in the rain and overcast skies. Baby tarpon have been saving some trips as well.
Some days have been spent bait fishing as the weather has been almost imposible for Flyfishing. The fishing in the backcountry has been very poor with the exception of some of the river mouths in the west coast of the Everglades holding some fish.
The weather is starting to look much better next week and l am looking forward to continue putting my anglers on more tarpon.
Still have dates open for the end of June and July if you want to catch that big tarpon on fly or spinning.
Give me a call and let's get it done
Capt Alex Zapata
Flats fishing guide
IFFF certified fly casting instructor
Miami, Everglades and the keys
(786) 317-4733
www.silverkingcharters.com
[email protected]
🎣🐟🦈🐡🦀🐳🐬🐠🦐🐋
Follow us on Facebook
@silverkingcharters
Follow us on Instagram
@silverking_charters_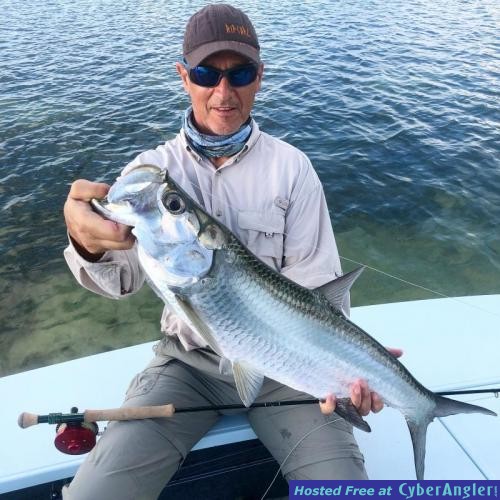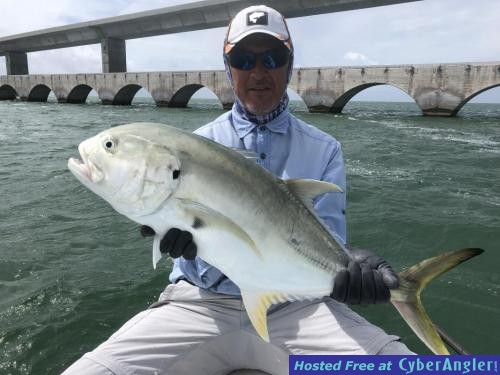 Biscayne Bay Fishing Forecast:

Fishing will get better as the weather does. Expect great tarpon fishing in June and July.
Target Species:

Tarpon
More Fishing Reports: