Winter time bonefishing
Capt. Alex Zapata
January 10, 2021
Biscayne Bay - Saltwater Fishing Report

The winter time season is in full force in south Florida and the fishing hasn't disappointed. So far, We have had a good amount of cold weather with northerly winds dropping the water temperatures into the low 60s and even 50s. This has had the bonefish, permit and tarpon in the slow side but has sent the redfish, snook, sea trout and black drum to all the traditional areas we fish for them this time of the year in the Everglades.
There have been a few days when the weather has been mild enough for the bonefish's comfort and we have found them mudding and cruising in deep water. Fishing for bonefish this time of the year is not very dependable but still possible with the right windows of weather. Despite some days of cold weather and lots of wind, I've gotten my anglers on fish and caught some good bones. That being said, winter time is definitely not my favorite for consistent bonefishing. For the best fishing for bones, from Biscayne to key west, the summertime is hard to beat (July, August, September, October).
TARPON SEASON IS COMING
As now, about 50% of my days during April, May and June are already booked. If you want to have a chance to witness the best sightfishing on fly for tarpon in the world, get in touch with me and reserve your days while I still have availability. It is very hard or nearly impossible to find a reputable guide open if you wait until late winter or early spring.
Give me a call and let's go fishing!
Capt Alex Zapata
Flats fishing guide
IFFF certified fly casting instructor
Miami, Everglades and the keys
www.silverkingcharters.com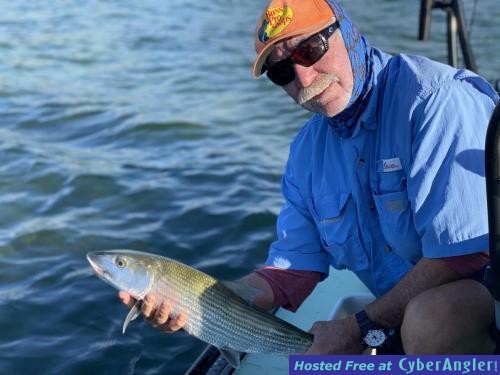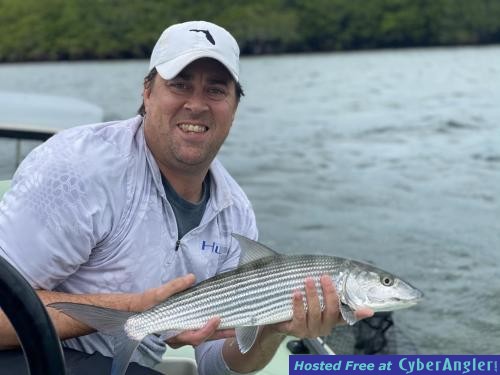 Biscayne Bay Fishing Forecast:

Bonefish in winter time is totally weather depend. Fishing during cold weather for bones is a 50/50 deal. Fish start to get more comfortable as the weather warms up in between cold fronts. Barracuda and jacks are always available.
Target Species:

Bonefish, barracuda, jacks
More Fishing Reports: