August Fishing Forecast for Boca Grande
Capt. Danny Latham
August 4, 2011
Boca Grande - Saltwater Fishing Report

The fishing in Southwest Florida is going pretty good. I've started to slow down a little from this years tarpon season but I'm still fishing 4-5 days a week and enjoying a great summer. Tarpon are still here, the reds are feeding under the trees and snook are on the beach . What else could you ask for?!?
The tarpon fishing is still very good. There are quit a few fish in Charlotte Harbor and they are feeding pretty well. There are also some fish still hanging around the passes and beaches. These fish are averaging around 80lbs, which are pretty nice fish. The fishing methods really vary though. I have caught fish on a number of different live baits, dead baits and artificials. You just have to play it by ear and find what they want.
The Snook have pretty much migrated to the passes and beaches.The passes on the out going tides have been producing some real nice fish with some fo the fish over 34". The beaches have been producing better numbers but most of the fish are in 24" range with the occasinal fish in the 30" range. The fish have been more than eager to gobble up a nice live sardine and pinfish. For you night owls, the night time Snook fishing around the lighted docks in Punta Gorda, Ft. Myers beach, Little Gasparilla and Boca Grande may be your best bet for some August Snook action. Lures like Mirrolure 3" Soft Sardine and Mirrolure Mirrodine should both be good choices for for catching spring time Snook. Please remember that Snook season will be catch and release only until at least September 2011 .
The Redfish action this July was pretty good. The reds are definitly on a bush pattern on the higher tides. Most of the fish are in the 22"-24" with some nice oversize fish mixed in . I'm averaging around 20 fish a trip. If you haven't ever fished for reds under the Mangrove trees it's a blast. Imagine playing tug-o-war with a 8 lb fish where if you give him even a little bit he'll drag you into the trees and break your line. Even the best of us get broke off sometime and that's what makes it a challenge. Live pinfish and white bait are working very well, both free lined and under a cork. Also, don't be shy about putting a shrimp under the trees the reds absolutely love them! The redfish action will continue through out August as they begin to school up for their annual spawn. If your throwing artificials you've got to put some topwaters on early in the morning. The Mirrolure Mirromullet and She Dog have both been producing some nice fish and dont be suprised by a big Trout or Snook..
The nearshore fishing has been pretty good the past few weeks with Mangrove snapper topping the list along with some spanish mackerel and a few nice red grouper. I have had some nice limits of snapper in the 3-4lb range and that should just get better as we get closer to fall. Cobia and permit have both been reasonably consistent as well.
Whether you want to catch the fish of a lifetime or just relax with friends, you can count on Reelfishing charters to put together the ultimate Southwest Florida experience! Capt. Danny is the guide that will bring everything together for a fun, exciting fishing charter that you'll remember.
Reelfishing is a Fort Myers fishing charter as well as a Boca Grande fishing guide service. We pick up at several locations around Southwest Florida including Burnt Store Marina, Pineland Marina, Placida and the Boca Grande guide docks. Other arrangements can be made if necessary. We try to make fishing with Reelfishing charters as easy as possible.
Catch Fish, No Excuses!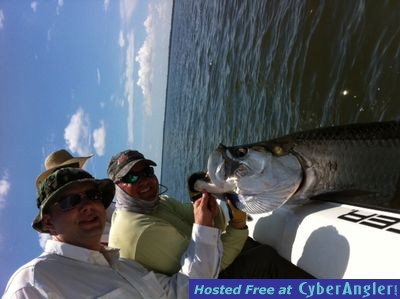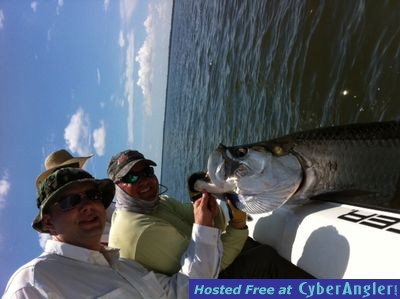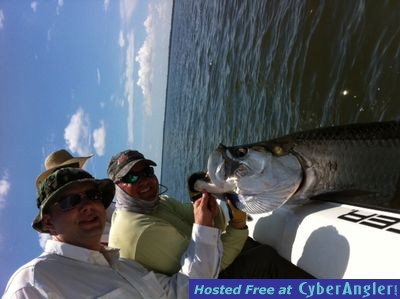 More Fishing Reports: