Jan2019 New Smyrna Daytona Beach Mosquito Lagoon
Capt. Michael Savedow
January 30, 2019
Daytona Beach - Saltwater Fishing Report

It has been a "Florida winter" so far as of early 2019, plenty of chilly nights in the 40's with a few down to the upper 30's, throw in several days from 75' to 80' and it's a nice cool to mild winter pattern. Water temperatures have ranged from mid 50's after the chilly spells and up to the mid 60's after a few warmer days. Clear water is the normal in winter, more clear when cold, cloudy up just a little with warmer temps, schooling fish is the winter pattern, Seatrout schools are common along the drop offs and sloughs in the backcountry and lagoon, a paddle tail jig or live shrimp are a sure thing hook up on the schooling trout. Find the right spot in winter and the fish are bunched up together, not unusual to catch Trout, Reds, and Snook in the same spot, Black Drum and Sheepshead can be there too. On a sunny day schooling Redfish go shallow for a little sun warmed water, slow and stealthy is the way to get close enough for a cast to reach them with a live shrimp or small soft plastic lure, Seatrout can be right in there with the Reds on a winter flat, here I am with a nice winter Seatrout off a 2 feet deep flat with an artificial lure……………………
Young Adam from Ohio caught a few Black Drum on a mixed bag variety trip with lots of other species caught also……………………
Lots of Pompano have been in the waters here in the intracoastal waterway as well as their usual haunts of the ocean surf line, Matt from North Carolina with a nice one he caught out with me recently……………….
Black Drum are one of our main target fish in the backcountry and usually catch a few or more most trips among the variety of all the different species we regularly catch, Dan from California with another average size Drum……………….
Our Snook population has been coming back again after a winter freeze a year ago which lowered the local numbers with some Snook not able to survive very cold water temps, we are regularly catching a few on most trips into the backwaters, Bob from Orlando with a fun size linesider from a recent trip………………….
Longtime regular local client Patty with one of the Black Drum she landed out again recently ………………..
Fun Friendly Light Tackle Fishing Adventures
Closest Saltwater Fishing to Orlando at New Smyrna Beach
Calm Water Indian River Backcountry
CHILDREN ALWAYS WELCOME – FAIR PRICES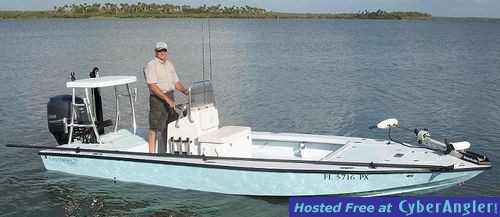 CALL OR TEXT ME ANYTIME 386-689-3781
https://EdgewaterRiverGuide.com/orlando-fishing-guide
Capt. Michael Savedow
Edgewater River Guide, Inc. Since 2003
386-689-3781
https://EdgewaterRiverGuide.com/orlando-fishing-guide
More Fishing Reports: