August-september report
Capt. Alex Zapata
September 25, 2019
Flamingo - Saltwater Fishing Report

The fishing in the park continues to thrive with consistent catches, keeping my anglers very busy. Snook fishing still is as good as it gets, with plenty of fish around every trip. We've been poling in very shallow water, sightfishing with the fly rod and throwing soft plastics on spin with great success.
After 4 or 5 years of tough redfishing, the fish are back on the flats in good quantities. The small reds still outnumber the big ones, but they are growing at a fast rate. We still don't have the big schools we used to see on the flats 7 years ago but we are on our way to see that very soon.
The baby tarpon have been plentiful, actively hitting flies and lures near island moats and grass flats. Sea trout, tripletail and sharks have all been joining the list of species proving action for clients.
We are in full fall mode, the air temperatures feel way cooler and the mullet run is in full force. Fishing will continue to be excellent all through September and October until the first cold fronts start to arrive.
Book a trip and let's go get em!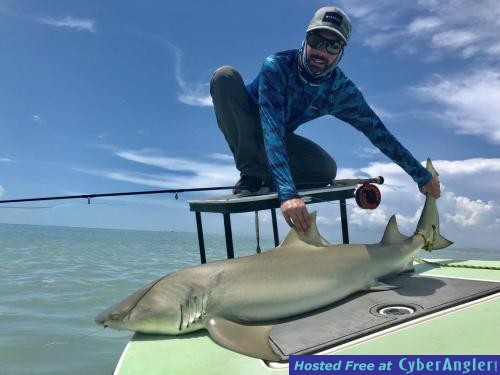 Capt Alex Zapata
Flats fishing guide
IFFF certified fly casting instructor
Miami, Everglades and the keys
(786) 317-4733
www.silverkingcharters.com
[email protected]
🎣🐟🦈🐡🦀🐳🐬🐠🦐🐋
Follow us on Facebook
@silverkingcharters
Follow us on Instagram
@silverking_charters_
Flamingo Fishing Forecast:

The bait run is in full force. Expect great fishing in the park for just about anything that feeds on mullet and pilchards.
Target Species:

Tarpon, redfish, seatrout, tripletail, snook, snapper
More Fishing Reports: