Fall In Flamingo
Capt. Steven Tejera
September 29, 2012
Flamingo - Saltwater Fishing Report

We are coming into October and Fall fishing is in full swing right now! We just finished fishing the Herman Lucerne Backcountry Championship. The fishing was awesome all week and most of September. We caught some nice snook, jumped to many Tarpon to count and caught some nice ones, all the reds you can ask for and tons of trout in the deeper water. Most of the time we are throwing artificials that mimick small baitfish or flys(baitfish patterns that push water). I also came accross tons of mackeral closer to the gulf. The birds were working them hard as usuall so if you want to get into some rod bending action by these speedsters look for the birds. Anything like a bucktail jig, spoon or fly worked fast through the mackeral will get some aggressive strikes.
Back to the tournament. We ended up catching Tarpon, snook,redfish, blackdrum, trout and snapper all we needed was a bonefish to finish off the two days with 7 species. We won Artficial Grand Champion Guided Division and had a blast as usuall fishing the event.
October is a great time of year to get out on the water and do some fishing. Lots of opportunities and a good variety of species. Give me a call or send me an email and we will set it up.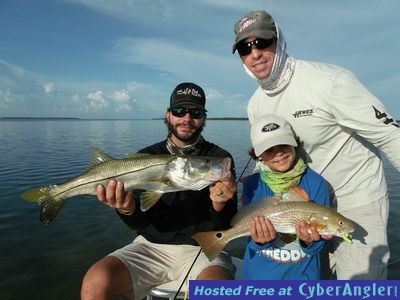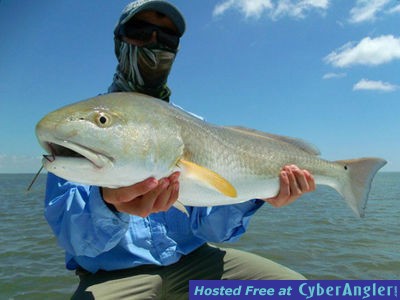 Capt. Steven Tejera
www.knottightcharters.com
capt.steventejera@gmail.com
Flamingo Fishing Forecast:

Fall fishing is awesome!
More Fishing Reports: