Flamingo Fishing Report- Summertime!
Capt. Steven Tejera
June 19, 2012
Flamingo - Saltwater Fishing Report

The heat is on right now in South Florida but with a little breeze which has been the case on most days it has helped keep things cool when on the water. The fishing has been epic. Some days we have had some incredible topwater bites and some days we through jerkbaits or fly and caught everything from tarpon to seatrout. I have been on the water just about everyday from my last report and each day the fishing has been good despite how inconsistent the conditions have been the last few weeks. A couple of weeks ago we had high water with all the rain. The last week or so with all of the North East wind we had it blew some of the water out. That combined with hot water has changed things up a bit. Therefore, a little bit of adapting to the conditions and persistence has made for some successful days on the water.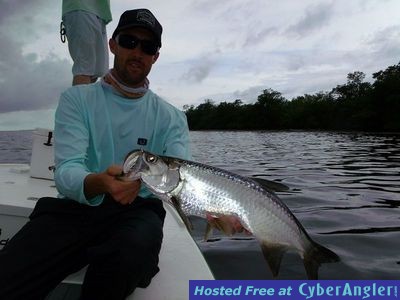 Capt. Steven Tejera
www.knottightcharters.com
capt.steventejera@gmail.com
Target Species:

Snook, Redfish, Tarpon, Triple Tail, Seatrout
More Fishing Reports: