Flamingo Fishing Report
Capt. Jason Sullivan
October 12, 2017
Flamingo - Saltwater Fishing Report

The great news this week has been the opening of Flamingo. All the boat ramps are open and functional, which is great news from us anglers. After not having any pressure for almost a month, the backcountry was full of life. There is a ton of freshwater pouring into the Everglades which is always much needed. The baby tarpon fishing has been excellent!! From Florida Bay to the backcountry of Flamingo has held a huge number of baby tarpon from 5lbs-30lbs.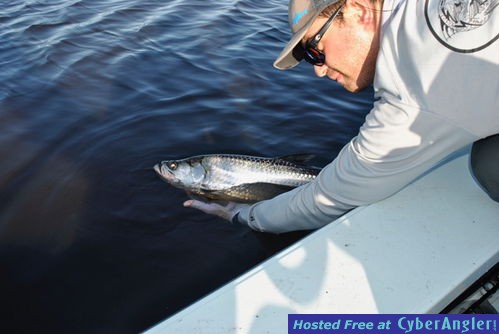 Earlier in the week we did not see any big tarpon, which is not normal for this time of the year, but we found some mid week and they should show up in big numbers over the next few weeks.

The snook fishing has also been really good. Lots of little guys and some big female overslot fish out in the gulf. If this week is a sign of things to come, it is going to be a great fall and winter in the Everglades.
A lot of days are booking up, so if you are thinking about getting on the water, give me a call or email.
All the best,
Capt. Jason Sullivan
(954)864-0592
Target Species:

Tarpon, Snook, Redfish
More Fishing Reports: