Flamingo Fishing Report: Red Hot!
Capt. Raul Montoro
January 25, 2012
Flamingo - Saltwater Fishing Report

The fishing in Flamingo Everglades National Park is red hot! WInter fishing is in full swing and we are catching everything that swims.
Lots of big snook around, endless number of redfish in the deeper creeks and motes, and lots of black drum and sheep head around as well.
Near shore the spanish mackerral are everywhere along with some big trout and your occasional blue fish.
The fishing is hot and now is a great time to book a trip.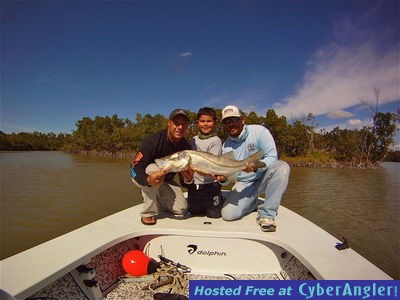 Capt Raul Montoro
Shallow Tails Guide Service
www.biscaynebayfishing.com
786.390.9069

More Fishing Reports: