Florida Bay A-OK!
Capt. Joe Costadura
August 14, 2009
Flamingo - Saltwater Fishing Report

Well you can't tell from all of the great fishing there has been lately that there was a fish kill recently! The fishing has been quite exceptional if you hit it on the right day. From the bights east of Flamingo to the keys to the south the Reds have been out and about in good numbers.


Allan Abess of Ft. Lauderdale got his first Flamingo Redifish this past outing with me, and gave a repeat performance on his second trip out!
Many of the reds have been over the slot and its a great time to get some with the flyrod!
The fly that almost never gets turned down is the Redfish Slider tyed with just a hint of copper flashabou. Snook fishing has been great too, most are in the 22 to 26 in range.
Tarpon are roaming the channels on the edges of the flats, lots of baby rollers in the morning and many are eager to take a fly, yes the gurgler, need I say more! The heat has been nasty, I've been going through a 24 pack of water per trip between me and my anglers. And with all the heat and humidity the mosquitos are thick! I just invested in a thermacel and I don't know how I ever got by with out it, great to bring along on the Skiff to deal with those nasty horseflies that always seem to find you out there! Well before we know it summer will be here and gone befor we know it, gotta take advantage while we can. That's all for now stay safe, and hydrated too, catch em up...........Capt. Joe!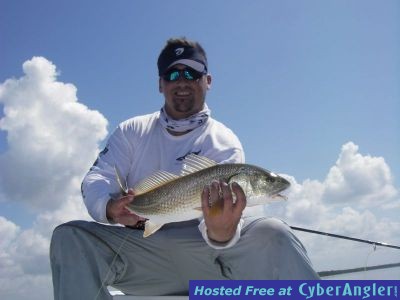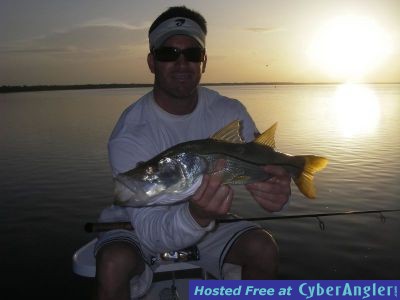 Flamingo Fishing Forecast:

Redfishing should reamin strong from now through October out front in Flamingo!
Target Species:

Redfish, Snook, Tarpon
More Fishing Reports: