Dolphin and Kingfish were the big producers this week!
Capt. Kent "Kunta" Smith
January 25, 2013
Fort Lauderdale - Saltwater Fishing Report

This week on the Reel Appeal fishing Fort Lauderdale with Captain Kunta proved to be successful. We caught a bunch of kings and a few big dolphin. Check out some pics from this week!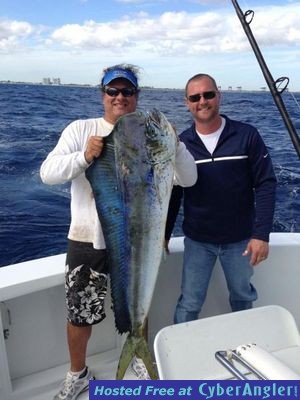 For reservations or fishing information call 954-638-6353.
Fort Lauderdale Fishing Forecast:

Dolphin wahoo kingfish grouper tilfish
Target Species:

dolphin wahoo grouper sailfish sharks kingfish snappers
More Fishing Reports: