February Report with Spring quickly approaching
Capt. Michael Muldoon
February 22, 2017
Fort Lauderdale - Saltwater Fishing Report

Recently we have been catching lots of smaller Blackfin Tunas on the troll. Using small dinks(small squidlys) on surface rods, with lighter tackle. Also having a few Mahi Mahi Mixed in as well.
The ship wrecks along the coast are already starting to hold fish, catching mutton snappers, red snappers and Amber Jacks on live bait.

Last week we had a big push of Sailfish from the North, catching and releasing 9 sailfish in 5 hours of fishing. We had North winds with North current, not to mention blue water. The ideal Sailfish condition, hundreds of Sailfish were seen on that's morning.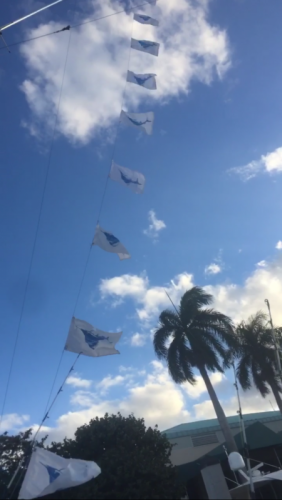 The Sharks have already made an appearance in Fort Lauderdale, seeing Greater Hammerheads on the surface from 100'-400' of water. When the sharks show up, so do the larger Blackfin Tuna and the Mahi Mahi.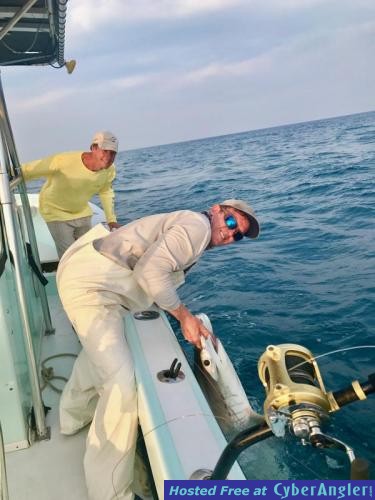 We also had a great Wahoo bite in Bimini, Bahamas. Landing Wahoo from 25llbs-45lbs, with most fishing running in schools. Catching the Majority of our fish on black/orange Wahoo Lures, with all of our bites from 175'-400' of water off the Bahamian Bank.
Our sailfish bite last year started in March, and extended all the way to the end of June,. We are hoping for a repeat of last year, with spring quickly approaching.
Captain Mike, Good Hit Sportfishing

Fort Lauderdale Fishing Forecast:

March-June can be the best months for action in South Florida, catching Blackfin Tunas, Sailfish, Hammerhead Sharks, Kingfish, Dolphin and Mutton Snappers. Aboard the Good Hit in Spring , we regularly anchor the boat on Ship Wrecks. Fishing the bottom for Groupers, Mutton Snappers with live Pilchards and live Pinfish. We also surface for King Mackerel, Mahia Mahi, Blackfin Tunas and Sailfish. Using kites with live Goggle eyes and Threadfin Herring.
Target Species:

Sailfish, Mahi Mahi, Blackfin Tuna, Mutton Snapper, Grouoer, and Bointos.
More Fishing Reports: