Fishing staying steady in Fort Lauderdale with extra hard work
Capt. Kent "Kunta" Smith
February 8, 2014
Fort Lauderdale - Saltwater Fishing Report

The past few weeks the seas have been fairly cooperative with a few days of 2's and 3's. Due to the warmer weather then usual for this time of year we're doing alot of live bait fishing bumping the boat around and dropping on secret wrecks. Snappers are still in season as well as warsaw groupers so if you want we can fill your cooler. Also, we've zeroed in on the elusive golden tile fish that is absolutely delish! For reservations or fishing information call 954-638-6353?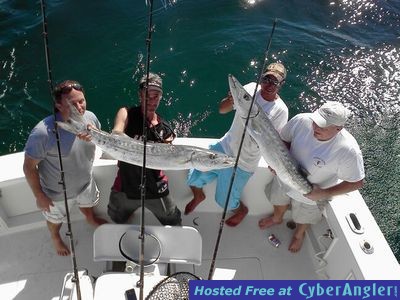 Fort Lauderdale Fishing Forecast:

Bottom fishing is the way to go.
Target Species:

sailfish, wahoo, kingfish, mahi, grouper, snapper, tilefish
More Fishing Reports: