Big Groupers Biting on our Deep Dropping Charters
Capt. Paul Roydhouse
October 10, 2019
Fort Lauderdale - Saltwater Fishing Report


Nice catches this week deep dropping in Fort Lauderdale around the many shipwrecks that lie at the bottom of the ocean. For many years, Fort Lauderdale had a huge artificial reef program where we would take old, decommissioned boats out and sink them in order to make fishing and diving spots. We have a slew of shallow and deep wrecks off our coast to fish on. Rather than trolling around looking for fish, when you are fishing these wrecks, you are taking the bait right to the dining room. We drop the baits almost right on top of the heads of the fish we are trying to target. Besides the dropping down and reeling up, this is a very fast paced fishing technique. You are either going to get the bite within a minute or two of hitting the bottom, or you aren't going to get the bite at all. So it's a great technique to go out and get some big fish, without investing a lot of time to fish.


This time of year, you can catch just about anything on the bottom around the wrecks. From amberjacks, grouper and snapper to barracuda, tilefish and big game sharks, there are a lot of possible species to be caught. We're doing some deep drop trips lately and the results are really good. We've caught some big snowy groupers on some of our 300-500ft deep spots. Snowy groupers are a very deep water grouper and you have to know what you are doing to get them. Also, golden tilefish, a fish that prefers depths of 500-700ft of water are biting very aggressively this month. These are a fun, delicious and beautiful fish to catch when fishing deep in Fort Lauderdale.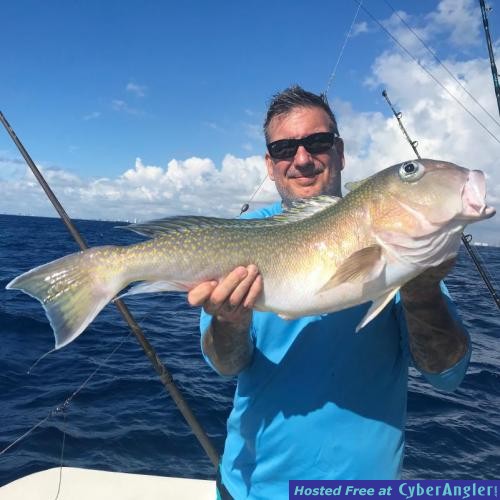 For the big game hunters out there, amberjacks and barracuda are biting good too around our shipwrecks. These gamefish prefer live bait over dead, although they eat both. They are very aggressive and are known for eating the bait while it's still dropping down, or as soon as it hits the bottom. These fish grow quite large and and very hard, strong fighters.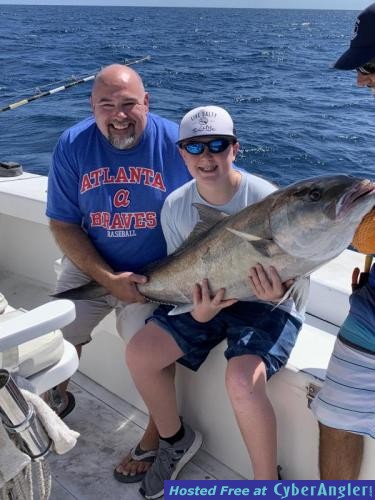 Good action all around on our fishing charters this October. Plenty of action on top with some nice mahi-mahi and kingfish biting, but I'll save that for my next fishing report. Good luck to everyone fishing Ft Lauderdale this month. I'll sea ya on the water.
Capt. Andy Roydhouse
www.FishHeadquarters.com
754-214-7863

More Fishing Reports: