The Snapper Bite on our Night Anchor Trips is Red Hot This Week
Capt. Paul Roydhouse
February 21, 2017
Fort Lauderdale - Saltwater Fishing Report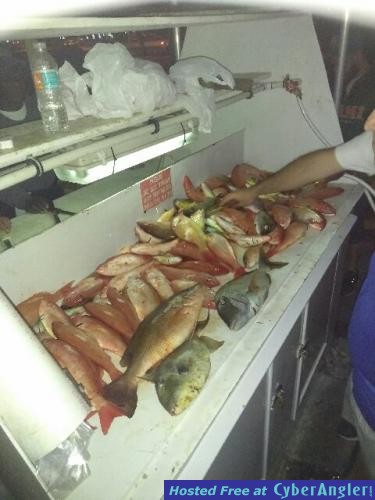 The snapper bite is hot in Fort Lauderdale this week. The yellowtails, vermillion and mangrove snappers are biting good. There are some mutton snappers and groupers biting too. Snappers are nocturnal, so even though we are catching them during the day trips, our night anchor trips are where the action is. At night, we anchor the boat and chum the water. This is the most technique to target snappers.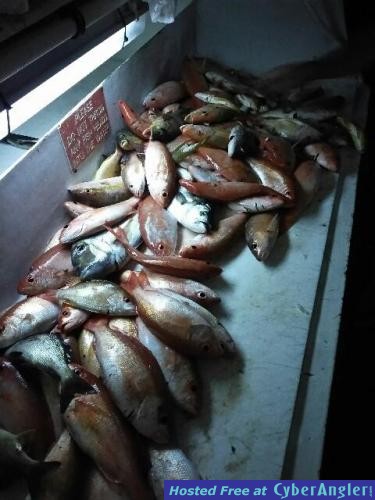 Chum is a frozen block of ground up menhaden, fish parts and oils. It is put into a chum bag, which is a meshed bag with holes in it to slowly release the chum as it thaws out. Chum takes a while to work. You have to be patient on this trip. The chum flows out of the bag as it thaws out. The chum brings the fish up to and around the boat. Then we drop down and catch them.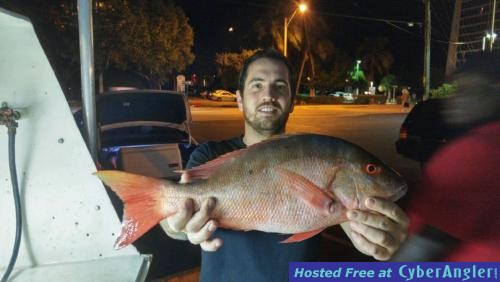 This past week, vermillion snappers have been biting. They are usually a deepwater fish, but this week they've been coming in shallower. We're catching them in only 60ft of water, right with the yellowtails and mangroves. Mangroves in the winter months are mainly smaller. About 50% of them are keepers and the other 50% are throw back. There are a few flag yellowtails biting, but they are few and far between. Mangroves on the other hand are usually bigger in the winter months. We've caught some monster mangroves in the past few night trips. Muttons are out there too. With the new size regulations, they have to be pretty big. But they are biting and we usually catch at least a couple on most night trips.


Groupers are the other fish that's biting good on our night anchor trips. Groupers are out of season, so you have to throw them back. While it is a bummer to have to throw them back, it is fun to catch them. The grouper off-season that they started a few years ago seems to be increasing the grouper population immensely. We're catching them better than we ever have. We'll be able to keep them soon enough. Good luck fishing out there everyone. I'll sea you on the water.
Capt. Paul Roydhouse
www.FishHeadquarters.com
754-214-7863
More Fishing Reports: