Homosassa Red Fishing
Capt. Mike Locklear
February 26, 2010
Homosassa - Saltwater Fishing Report

Homosassa red fishing is suffering just a tad. There seems to be more .coms with aforementioned than redfish.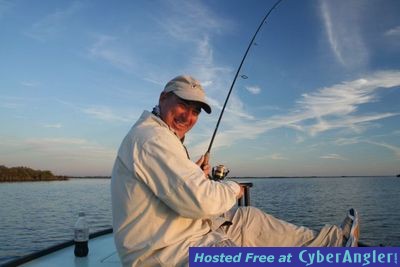 But there is a more appealing first cuz to Mr. Bull Red named the Black Drum. Only because of their huge size, am I interested in seeing one of these monstors landed. I am talking submarines here. Saw one that look like a great white. Up to 60 -pounds. Preferably, I like to feed mine with the fly rod method.


Oregons' Mike McCullough had one eater in feel like freezing temperatures yesterday. We could get so close to them if we had a gig or bow it would be fish on. I am not sure that is legal though, check with the men in green, that is the FWC. My friends it is time for me to get on the water with my Mercury Outboard and Hells Bay Marquesas. Yeah, Baby!


Have a Great Day!
Capt. Mike
P.S. Someone throw me a bone! Rffff!!
Homosassa Fishing Forecast:

Spring is here although you can not tell it as it is 30-degrees here this morning at my home. De-icing the starship Marquesas as I write. The trout come march 1st will be hammered. We have all found healthy specimens in the 20-24 inch range. There has been an algae bloom offshore. But close-in is where it will be for me.
Target Species:

Sheepshead- Black Drum - Redfish and Trout on March 1sr
More Fishing Reports: