Trout Fishing Action is Red Hot in Homosassa
Capt. Mike Locklear
March 27, 2008
Homosassa - Saltwater Fishing Report

Up until today, I felt all reports were not worth mentioning unless you like to hear about the northeast winds, no water and lock jaw. After a miserable week of not catching much of anything to brag about, now catching is on. Mind you we did enjoy the fishing and the bright sunny conditions.
Today, a feeding frenzy mud with spotted sea trout, mackerel and bluefish are all a mix in waters between 8-12 feet west of Homosassa Marker #2. And this weekend looks great, maybe a little wind here and there such as a sea breeze afternoon, but nice and sunny conditions throughout the end of this month.
I will leave you with some trout, macks and blues photographic action.
Have a Great Weekend!
Remember if you are too busy to go fishing well you are just too busy!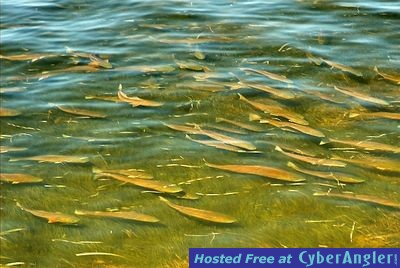 Capt. Mike

Homosassa Fishing Forecast:

It can't be much better for offshore action than the next week. BMT's are hot and heavy!
Target Species:

Spotted Sea Trout - Mackerel - Bluefish (for fun)
More Fishing Reports: