IT'S BULL REDFISH TIME! (Halloween Pumpkins)
Capt. Dave Sipler
November 2, 2017
Jacksonville - Saltwater Fishing Report

Jacksonville Florida
904-642-9546 8am-8pm eastern time
-advanced reservations
Get while the gettin' is good.
-every single fish on fresh dead shrimp or cut Pogie pieces.
The Mayport Jetties (St. Johns River Inlet)
-So thick we could just drift around for them.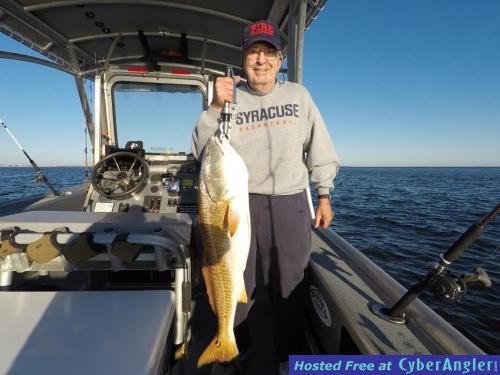 -MOST RECENT VIDEO'S:
"HOW TO BOOK A JACKSONVILLE FISHING CHARTER"
https://youtu.be/FdRpidkgAYc
"TROUT FISHING WITH NEW OXYGEN-LIVEWELL-COOLER COMBO"
https://youtu.be/uMwSdrGh_wI
""TRUE DOOR MAT FLOUNDER""
https://youtu.be/Accurgulpws

Jacksonville Fishing Forecast:

It's that time again...Redfish, Trout, and more.
BEST COASTAL FISHING IN ALL OF N.E. FLORIDA IS NOW THRU MAY.

More Fishing Reports: