Need a fishing break from Ole Man Winter?
Capt. Dave Sipler
December 20, 2013
Jacksonville - Saltwater Fishing Report

We're not here in NE Florida!
So far, it's been like Summer in November. Summer in December...it might just go on, and on, and on.
Here's two tough kids on a "chilly" morning.
Yes, every 3-5 days we get some "chilly" that makes us Floridians in the great "NORTH of Florida even bundle up.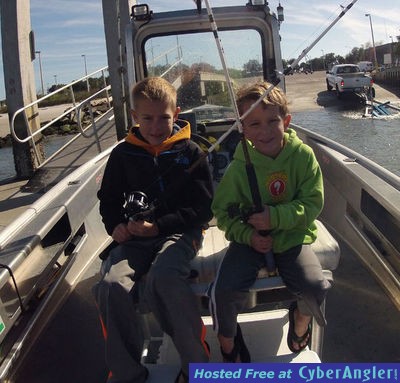 But, not these to kids from Saginaw MI. They were bound and determined (along with dad too) to fish in their "flip-flops".
While I, (Capt Dave) was bundled up a bit.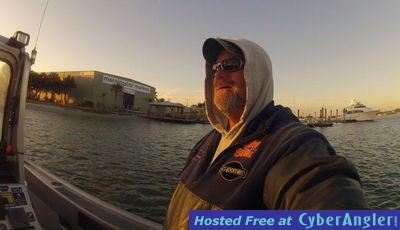 Then, here's the kind of day, I'm talking about:
Vitamin D, Sun Shine, Trout & Redfish...NO LONG BORING BOAT RIDES!
Just light tackle fun with a fish fry afterwards for Bill and James.
VIDEO REPORT: http://youtu.be/k1BvPP5-sZQ
C'C'mon, and come on down and see me.
Best rates ever. Check my website for more info:
www.captdaves.com
Best Inshore light tackle charters in Jacksonville area.

Jacksonville Fishing Forecast:

It's my JOB, not my hobby to help you have a good time on your fishing vacation in sunny Florida.
BLACK DRUM, SPECKLED SEA TROUT, REDFISH..thru all winter.
More Fishing Reports: