Jacksonville Florida, Gator Trout Season
Capt. Dave Sipler
May 3, 2018
Jacksonville - Saltwater Fishing Report

did you miss it?
GATOR TROUT IN JACKSONVILLE FLORIDA?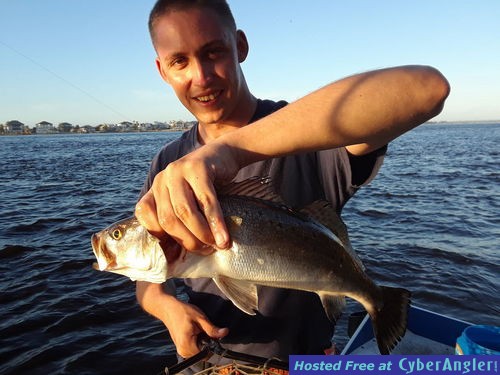 spring time big Trout, St. Johns River with NO LONG BOAT RIDE!
ADD IN BIG REDFISH, on light tackle also.

-HOW ABOUT THE GIANT BLACK DRUM?
did ya miss them too?

VIDEO LINKS - 'MY YOUTUBE CHANNEL' - PICTURES ARE SO 1990's
WATCH & LEARN WHAT YOU'LL BE DOING!!
''GATOR FISHING'', SPECKLED SEA TROUT FUN!
https://youtu.be/fNGGCkaIMa8
FISHING WITH LIVE SHRIMP ONLY
https://youtu.be/FGQLgVceRSQ
WHO LET THE DAWGS OUT? Spring Time Speckled Trout!
https://youtu.be/_3YY9I_tAcQ
WWW.CAPTDAVES.COM - since 1996
my YOUTUBE CHANNEL: www.youtube.com/c/captdavessportfishing" target="_blank">https://www.youtube.com/c/captdavessportfishing
*******SUBSCRIBE**********
More Fishing Reports: