Jax Florida Summer Months
Capt. Dave Sipler
June 30, 2016
Jacksonville - Saltwater Fishing Report

In the St. Johns River you can practice your hair trigger hook setting response with challenging Mangrove Snappers, that seem to be stacked up on ever bit of structure, using a simple Jig-n-Shrimp combo meal.
Great eating little bastards, for Anglers with enough wit to catch them.
In between, the Speckled Trout my customers have caught were under bridges when the tide wasn't ripping, on the same baits. Many a throw-back Trout. Skinny short Males. With the occasional round belly female.

Soft plastics should also work. But, frustration can set in if someone is using a jig-n-shrimp combo meal standing right next to you, and catches 4 for every one "bump", you get!

The Mayport jetties by July has plenty of bait sized Croakers.....And a lot of Sharks. A fun day of plain ole bottom fishing, is basically plain ole boredom, and re-rigging due to the lack of good ole jetty fish, like we get any other time of year when it's NOT 100 degrees in the shade.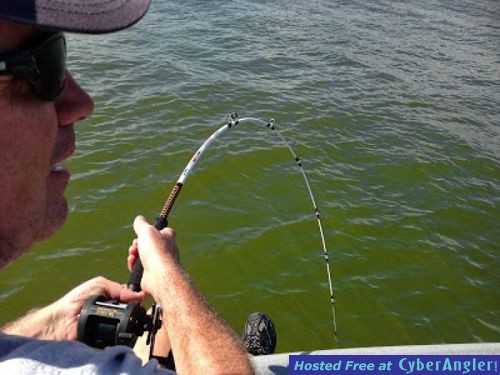 The average morning of taking Kids out there is Jacks, Croakers, Blue Ruunners, and a Whiting or two. Which is enough action for the ten and under crowd.

Shrimp boat Sharkin; the summer staple for "Instantaneous Gratification"...but that may not mean it's for weekenders. Even Shrimpers like to spend time at home on weekends too. So go during the weekdays. If you want to join the 100 pounder club.
Got real lucky on our "one" beach King of the season. Got frustrated trying to catch Pogies on the beach in 25' of water and said heck with it.
Pulled out to 52' of water in the SE hole area, and dropped out dead cigar minnows, and "slow trolled" them. To come up with a 40 pound King Mackerel after 15 minutes on the troll.
Probably won't get that lucky again any time soon.

BULL Redfish??
I'll do it if the tides "right" in the morning of the day you pick. If not, I'll leave it alone.

--------------------------
Recent Video uploads:
SHARKIN: https://youtu.be/GvXBEeyyqW8
YETI HOPPER: https://youtu.be/MNgJSstOcaA
2 Hour Kids Trips: https://youtu.be/JGKOVZiOHG4
---------------------------------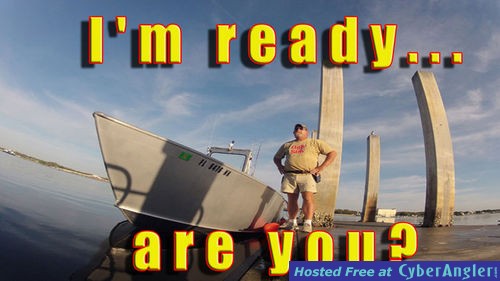 WWW.CAPTDAVES.COM - Info, Email, Reports, Video's

More Fishing Reports: