LETS GO TROUT TRACKIN', NOW
Capt. Dave Sipler
June 6, 2013
Jacksonville - Saltwater Fishing Report

They're here......
Best charters?
up to 2 persons.
Live bait & jigs and soft plastics.
FLOUNDER TOO.
RECENTS: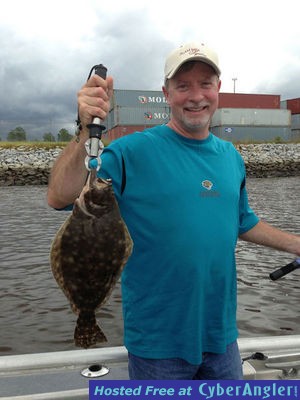 UP TO FIVE POUNDERS.....can you get one larger?
Some days LIMITS for all (6 per person)
Flounder, showing too.
www.captdaves.com" target="_blank">Http://www.captdaves.com - Join my daily reports blog. The real scoop, DAILY. Click "fishing reports".
Always updated. No year old reports here. Over 1500 members, and growing daily.
Subscribe to my Youtube channel:
Jacksonville Fishing Forecast:

Best charter:
1-2 persons, most versatile, of course.
BRING RAIN JACKETS. COME PREPARED!!!
THIS IS SUMMER IN FLORIDA.
FOUL WEATHER GEAR, NOT PROVIDED.
Target Species:

TROUT
More Fishing Reports: