NOV. thru APRIL in JAX. FL. is BEST
Capt. Dave Sipler
December 4, 2016
Jacksonville - Saltwater Fishing Report

November thru April is the best time for light tackle fishing in N.E. Florida.
Don't think I'll get a huge amount of argument saying that.
But, there's a catch....besides Fish.
And that's ""Weather"".
And ""Tides"".
The weather isn't as stable as in the summer months, with more frequent Fronts rolling through the area. And when it comes to Tides, fishing near a Full Moon can have you wishing the river current of the St. Johns, would "SLOW DOWN"!
(Yes, the tides are much stronger during these months)
NOW. The Fishing:
At Capt Dave's Sport Fishing Charters, between Nov. and April it's TROUT TIME.
But, we fish and catch other species as well.
Here's a few VIDEO LINKS. That I'm sure you'll find fun.
Goof'n ...TROUT HAPPINESS:
https://youtu.be/IVld6t3OjRc
Day After Turkey Day:
https://youtu.be/ix--MfftcUc
"THINK RED"
https://youtu.be/upONmQ2Foxc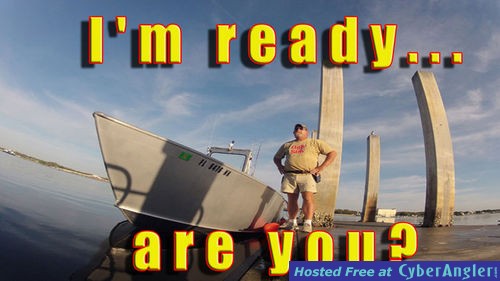 Capt Dave's Sport Fishing
Jacksonville, Florida
www.captdaves.com
Jacksonville Fishing Forecast:

always PLAN...If I can't stick to it. I always have a plan, of attack before I leave the dock. That includes people looking to charter a boat too.
I do advanced reservations. Months, Weeks, Days, NOT HOURS.
Target Species:

"ALL INSHORE SPECIES OF N.E. FLORIDA"
More Fishing Reports: