Look Out....spring Fishing Here Soon
Capt. Dave Sipler
February 25, 2016
Jacksonville - Saltwater Fishing Report

Don't know how people do it. But I certainly couldn't be somewhere socked in with snow and cold for months.
I fish 365, any day of the week you want to go.
And some of those days are down right BONE chillers. Or at least bone chillers for us here in JACKSONVILLE Or AMELIA ISLAND FLORIDA.
But now is the time for spring planning....yes, my favorite season is almost over. I like winter in Jax. Because I'm not into crowds at the boat ramp, bait shop and on the river.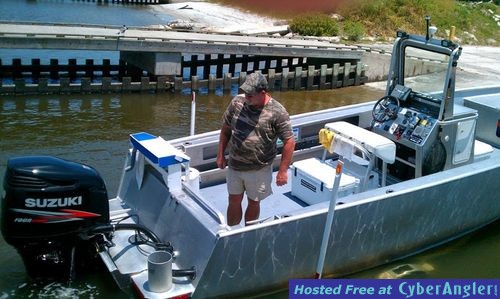 I'll be Trout fishing till it just gets too hot for them in my area. I'll be bottom fishing for the spring BULL Redfish and Black Drum, come April & May.
VIDEO LINKS of past trips:
FEB. BIG REDFISH at INLET: https://youtu.be/a8p-DuOxv9s
INLET FISHING REPORT: https://youtu.be/Q1RTdrcYv6g
"WINTER" JAX FISHING: https://youtu.be/-gyEq_E0yn8
Jacksonville Fishing Forecast:

Book your trips for March-April ""SPRING BREAK""
Get Prime dates NOW.
Target Species:

TROUT-REDFISH-BLACK DRUM
More Fishing Reports: