1st Croakers, 2nd Giant Redbass, 3rd Big Blacktips.....
Capt. Dave Sipler
August 7, 2014
Jacksonville - Saltwater Fishing Report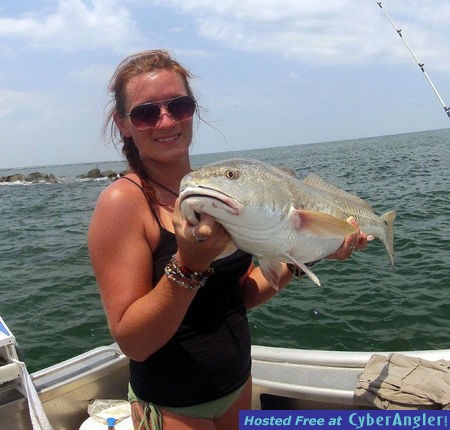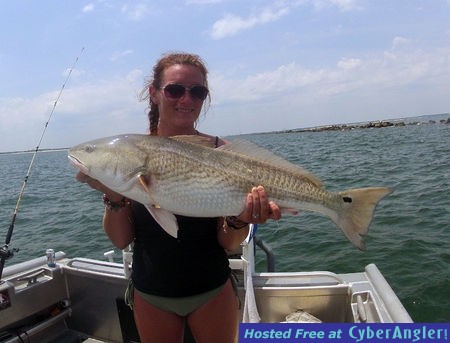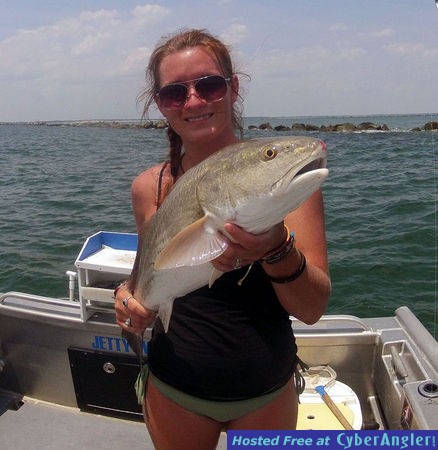 Croakers are hardy baits, live longer and easier than those Summer Pogies, and catch fish.
Instead of watching me catch bait....YOU catch bait! Plus, it's fun catching bait. (and you may even hang into a big Red when you're catching the Croakers, too. It happens all the time!)

THIS 22 POUND REDBASS WAS CAUGHT ON A TINY PIECE OF SHRIMP AS THE REST OF THE CREW WAYLAID THE BAIT SIZED CROAKERS)


Then comes serious pole bending time, just offshore a bit. We either "chum-up" our own shark action or get in the slick of a working Shrimp boat. Which is a summer time ritual.


It's all about being COASTAL....ya think Redfish pull? No not really compared to a 6 foot shark on light tackle, just a mile from the inlet.

NO LONG BOAT RIDES REQUIRED THIS TIME OF YEAR.
VIDEO LINKS:
Nearshore reef Cuda's and 500 lb Tiger: http://youtu.be/baOv2AFK5Zg
Nearshore reef Cuda's vs. Cobia while Sharkin:
http://youtu.be/S1q3z1j1AL4
Take your gal fishin':
http://youtu.be/A47MnE2YjvY
www.captdaves.com - Your full time Guide since 1996, 7 days a week 12 months a year.
More Fishing Reports: