The Summer Down-slide...finally..
Capt. Dave Sipler
August 3, 2017
Jacksonville - Saltwater Fishing Report

LATEST NEWS......''''SHADE'''', BIG TIME!
VIDEO link OF NEW BOAT TOP:
https://youtu.be/70ELjlltC_g
"A JETTYWOLF MOMENT" - long over due, or I'm just getting old. It's one or the other, but it's happening right now JULY 26th 2017.
This project started with the price shopping, design ideas etc. way back a month ago on June 26th.
I had a standard T-top on my last boat the FOR REELIN ll, but over time and being a real die hard, I took it off and sold it to some guy. I went 100% hard core. Had a super tall custom windshield built, a new grab rail was made to go around the windshield, added 8 rod holders vertically down the side of the console. I fished the boat that way for almost 7 years.
So naturally, when I had the Jettywolf built, I did the same thing. NO TOP...mega console, rod holders running down the side of the console vertically.
The Jettywolf will be 11 years old come October 18th....."that folks is a LONG time to have the sun beating down on you.
Now, the Jettywolf gets a complete make-over! A HUGE FOUR POST TOP!
Summer Catches inshore. St. Johns River Jacksonville Florida: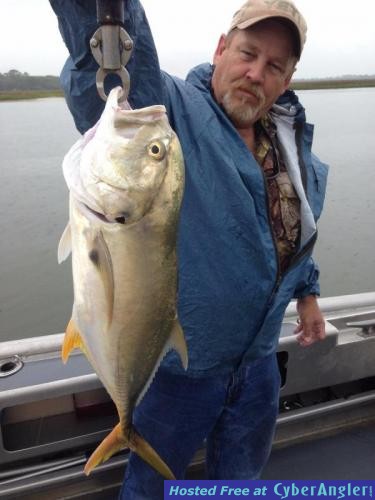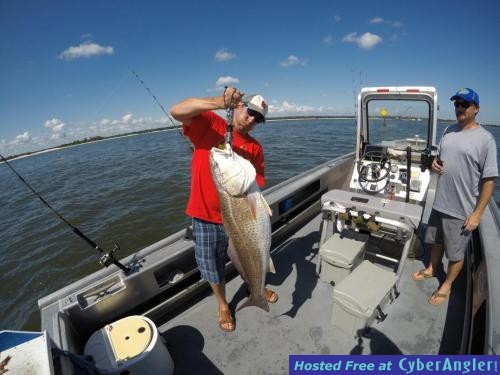 Jacksonville Fishing, Jacksonville Fishing charters, Jacksonville fishing reports, Capt Dave Sipler, Jacksonville Fishing Forecast, Mayport Jetties: www.captdaves.com - WWW.CAPTDAVES.COM
904-642-9546
More Fishing Reports: