Think Fall Jax Fishing
Capt. Dave Sipler
September 8, 2016
Jacksonville - Saltwater Fishing Report

video link: https://youtu.be/upONmQ2Foxc
SAYS IT ALL.....
Time to think ahead. Time to bring your best gal.


It's getting cooler. From here on out, it's time for Big Ole Redbass!

I'm ready!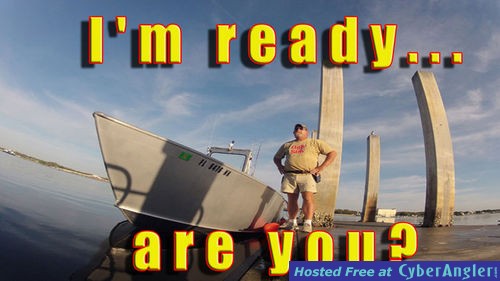 I call Sept. a fall month. So far after the Storm we had pass, it's already cooler in NE Florida.
Time to focus on the inlet and River once again. The Redfish, Croakers, Whiting, and a few Black Drum thrown in, simply bottom fishing is the plan.
Baits like Mullet, Pogies, and just as simple as Jumbo fresh dead shrimp will work, along with Crabs, and Ladyfish steaks if you get one.
Soon as the Mullet start moving big time. It's seriously game on!
The POWERFUL full Moon in October ought to take care of all that. But, I rarely recommend fishing those Full Moon screaming tides next month without some prior planning.
The passing of Hurricane Hermes, did zero here to really help us in the way of lots of rain. We could have used a lot more.
My October calendar is filling up with the best TIDE DATES.
MY DAILY REPORTS BLOG is where I have all the last going on:
http://blockurl99.blogspot.com/ - book mark it.

Jacksonville Fishing Forecast:

Always plan ahead
as of Oct. 1 always have a back up fishing day
See my website for weekday specials
www.captdaves.com
More Fishing Reports: