Video Log Reports:
Capt. Dave Sipler
January 8, 2015
Jacksonville - Saltwater Fishing Report

JETTYWOLF REPORTS VIA VIDEO: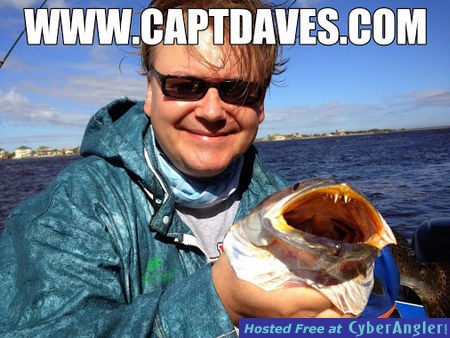 VIDEO ONE: Tough TROUT Trackin'
http://youtu.be/6gizZQ4kSdI?list=UUDMTN9o3GGLKLmNrRruv3Jg
VIDEO TWO: "A Jettywolf Moment"
http://youtu.be/AhAwjE2XTsw?list=UUDMTN9o3GGLKLmNrRruv3Jg
VIDEO THREE: Full Moon Trout Trackin'
http://youtu.be/ftbOZwpwSHM?list=UUDMTN9o3GGLKLmNrRruv3Jg

Jacksonville Fishing Forecast:

we don't STOP...just because it could be cold.
The Jettywolf fishes 365, 7 days a week, even Holidays.
WE AIN'T SKEEERED!
IF you have the salt, I have the boat and attitude to go BOX'em......plus I clean 'em too.
let's go!
Target Species:

Trout, Redfish
More Fishing Reports: