Winter is Better
Capt. Dave Sipler
December 11, 2014
Jacksonville - Saltwater Fishing Report

I say winter is better, because just a week or so ago i finally got into the trout heavy where i roam.
Which is about a month later than most years. Although consistency isn't one of those words we use in and around n.E. Florida very often.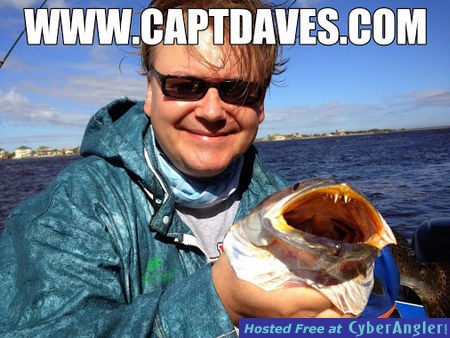 ------------------------
Winter is best in jax!
I was asked the other day on the phone from a caller, there any fishing in december?"
Well, i had to kinda chuckle...only because winter is the best coastal-inshore-river & inlet fishing in jacksonville, florida. If not the entire state!
I'll tell you a quick story. I get people who are on vacation from chicago in say, july. They want to fish inshore and catch all the "glory species"......But don't realize, this is florida. The water temps in the river can be 88 degrees and to catch speckled trout, redfish, flounder etc. Is just plain tough!
I tell them, "come back in november, december or right through april."do they? Not usually. Because they are vacationers.
They have the kids with them, and if chicago isn't hot enough in july, they come on down to sweat just a little more on the beach. We could do some "serious inshore" fishing....but we'd have to leave the dock at 5:30am and the day is over by 9:30am. Because the bite's officially over, because of the july heat.
So, the moral of the story is; i get more die hard anglers during the winter months. Or people not all that concerned with "beach weather". So yes. From late october through the last of may is "go-time" for inshore, light tackle, coastal fishing.
To be honest, i have repeated that story hundreds of times in my 18 years of being a full-time fishing guide, working hard to educate the fishing public. Weather is our winter concern, and by weather i mean, "wind!" so i tell people come october, have a secondary date in mind, just in case.
And always.....always....bring a hooded sweatshirt. It's a fisherman's best friend.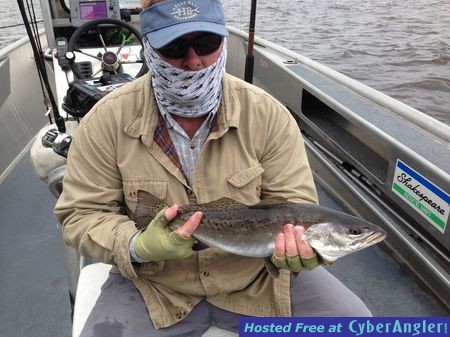 Check my "fishing reports", because this is where you can see exactly what's going on daily. Via video and photos. Don't miss any of my video's.
Let's go fishin'....It's fun, in the winter in jax!
Videos:
Thanksgiving:
http://youtu.be/ao17db40a5g
Full moon rising:
http://youtu.be/26ns0y9inbe
Weather went south, fast!:
http://youtu.be/tuozksbms68
**need even more info...my website, this report, my reports blog, my video's, still don't "do-it" for ya??
Visit and become my "friend" on facebook:
www.facebook.com/pages/capt-daves-sport-fishing/672507922870724
www.captdaves.com
904-642-9546
Jacksonville Fishing Forecast:

Plan ahead, you're out NOTHING, for planning and doing your deposit at least a week in advance.
More Fishing Reports: