Time of Year for Mixed Bags
Capt. Dave Sipler
May 5, 2016
Jacksonville - Saltwater Fishing Report

What I almost do not care for is how fast things change this time of year. Literally, one week can be so far from the last.
Shallow water Sheepshead one day, backed up by Trout and Redfish. a week later the same area is a Ladyfish fest. And has me avoiding that area like the plague.
Here's two days, not all that far apart that were so radically different.
Super Fun....but different. Species Wise.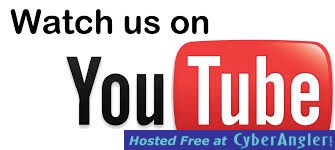 VIDEO LINK:
https://youtu.be/hOx08A4XW0w
SAME INLET...just a few weeks later.
VIDEO LINK:
https://youtu.be/lFSk5k-vsoI
www.captdaves.com
-since 1996 your true full-time Jax Guide.

Jacksonville Fishing Forecast:

It's almost Mothers Day. And it's almost, super close to full blown SUMMER....It's been HOT, HUMID and the boat ramps on weekends are as if everyone just got a new boat at the downtown boat show.
SOOO.....GO ON A WEEKDAY IF YOU CAN HELP IT!!!!!
Target Species:

Everything at the St. Johns River Inlet, Jacksonville FL.
More Fishing Reports: