All Kinds of Action
Capt. Scott Collins
September 29, 2016
Jupiter - Saltwater Fishing Report

We went out on Wednesday the 27th for a half day offshore to find some good action. Large schools of bait were on the surface, with all the local fish stuffing their faces. We caught a few kings and large Spanish mackerel. We went on to hammer some bonitos on a variety of topwater plugs. The action was hot, everything we were throwing out was getting hit. Then the sharks came in and we began to reel in mackerel heads. It was a great day fishing, with a bunch of almaco jacks, kingfish, spanish mackerel and a few snapper.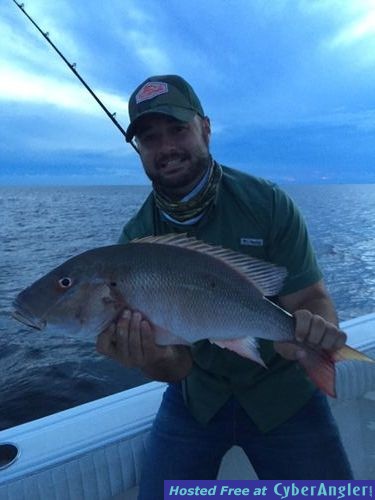 Fishing is picking up, there have been a few sailfish and dolphin around. The bite is picking up for pelagics! Trolling has been productive and kite fishing will become better with more wind coming in.
We had Tom Jackson with the Tom Jackson Band aboard over the weekend for some night snook fishing; we got hooked up on good numbers of schoolie size snook. It was a blast on the boat. Look for Tom performing around the state. Check him out for some good country music. Snook fishing continues to be good at night. Visit www.gettinluckyfishing.com to get hooked up. See you on the water.
Capt. Scott Collins
Gettin Lucky Sportfshing
Jupiter Fishing Charters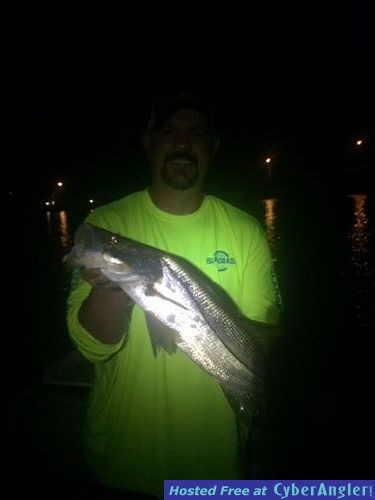 Jupiter Fishing Forecast:

Dolphin fishing will continue to pick up!
More Fishing Reports: