Key Largo and Tavernier-Groupers, Muttons and Wahoo
Capt. Ryan Van Fleet
January 2, 2018
Key Largo - Saltwater Fishing Report

Finished up 2017 looking for Mutton Snappers and Groupers off Key Largo and Tavernier. On December 28 I had father and daughter from NY. We loaded up with live bait then went for the Muttons on a 1/2 day. Conditions were sloppy with wind against the tide but Russ and his daughter caught a mess of nice Mutton Snappers and a few big Porgies mixed up.
My last grouper charter of 2017 was on December 29th 3/4 day. We had wind against the tide in the morning, current picked up later in day and the seas dropped out. The bite got red hot. Put together a bag full.
Went fun fishing with my wife on Jan 1st late in the day for 2 hours. Got our wahoo then went home to eat. Good way to start the New Years!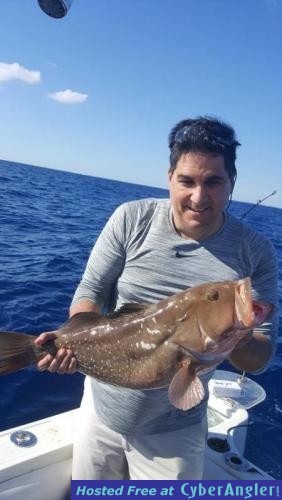 Target Species:

Wahoo, Mutton Snappers, Sailfish, King Fish
More Fishing Reports: