The mullet are here
Capt. Jeremy Mathis
October 20, 2014
Key Largo - Saltwater Fishing Report

Last Wednesday, my neighbor mentioned he had not had the chance to get out and catch a Snook for dinner yet this year. I took a mental note and headed out the next evening. We found that the Mullet Run is in FULL swing! 1 cast of the net and the livewell was overflowing with friskie little Snook Snacks. We made a quick run and put out the livies and wound up with this beautiful 33" linesider! I stopped by my neighbors house on the way home, rang his dinner bell I mean door bell and handed him his snook dinner.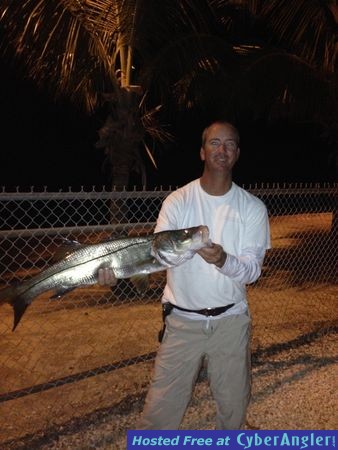 We made it back out on Saturday, caught some more Mullet and headed out to the flats. The amount of bait out there right now is unbelievable. There is no such thing as quiet morning on the water. It sounds like someone throwing bricks up against the shorelines. Fish are busting everywhere. Jacks, Snook, Redfish, Sharks, Cudas, Snapper, and trout are fattening up for the winter. We found a corner holding a large school of pilchards and saw the mud all around them. We poled down and caught 4 snook in a matter of 15 minutes. Here are a few pics of catch and release.
Key Largo Fishing Forecast:

The mullet are HERE and the Fish are feeding. The Tarpon bite is red hot at sunset. Snook and Reds are all over the flats and shorelines.
Target Species:

Snook, Tarpon, Redfish
More Fishing Reports: