Tavernier and Key Largo Hot Mutton Snapper and Grouper Bite!
Capt. Ryan Van Fleet
November 27, 2017
Key Largo - Saltwater Fishing Report

Excellent fishing off Tavernier and Key Largo continues.

It seems like record set on repeat, but the fishing continues to be excellent on our charter fishing trips off Key Largo and Tavernier.
We have been finding some big Mutton Snappers, but getting them past the sharks has been a challenge. The Red Grouper bite was good last weekend, we found a few nice ones that were willing to eat.
While mutton and grouper fishing we released a couple Sailfish which never gets old. Mixed in with the Muttons and Groupers are small Cobia. We caught several undersized fish that we release unharmed.
The big "Smoker King Fish" continue to dominate.
I have few dates open in December. Visit my webpage for Tavernier and Key Largo Charter boat fishing trips.
Tight Lines,
Capt. Ryan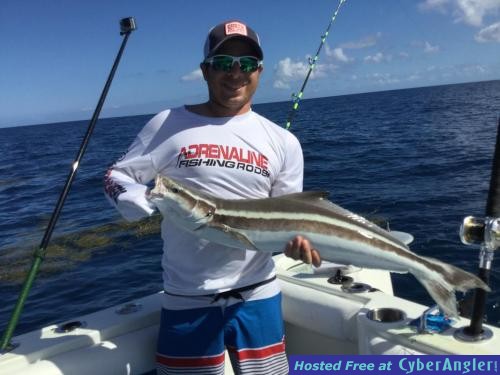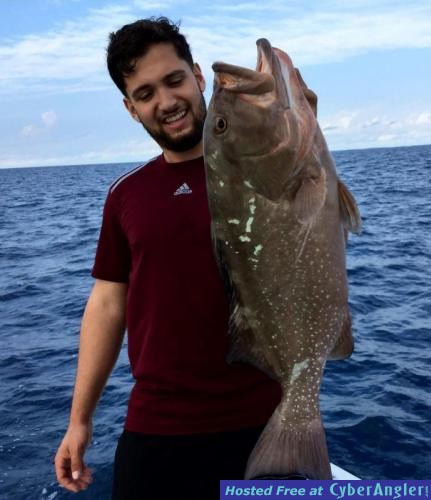 Key Largo Fishing Forecast:

Around the full moon look for a December wahoo bite. The water is warm for this time of year, so I am unsure how it will play it out. For a good time I would recommend targeting Snappers and Groupers. Those that love to "drag and snag" put out the sea witches and have some fun. The smaller Blackfins are around and willing to eat along with a few dolphin.
Target Species:

Wahoo, Mutton Snappers, Groupers, King Fish, Dolphin
More Fishing Reports: