January means variety on "BOOYA"!
Capt. Lee Kerbel
January 23, 2017
Key West - Saltwater Fishing Report

What a great week its for us aboard our '32 Seavee "Booya" here in Key West! Live bait has been much more abundant making the bait catching process fairly simple. We've been finding thread fin herring and blue runners on most of the range markers on the Atlantic side of the island.
Its all about the wrecks right now. The fish are around but they're certainly making us work hard to find them. Ive been starting on the eastern wrecks and working my way west as the day progresses as some locations are on fire with fish taking every bait offered while other wrecks are a ghost town, and to make matters even more interesting the locations which are working change daily so be prepared to put in some leg work! Big Mutton Snappers as well as Amberjacks and African Pompanos have been keeping things lively and have been taking an assortment of offerings including live runners and herring, bucktais and vertical jigs fished between 200 - 300 feet of water.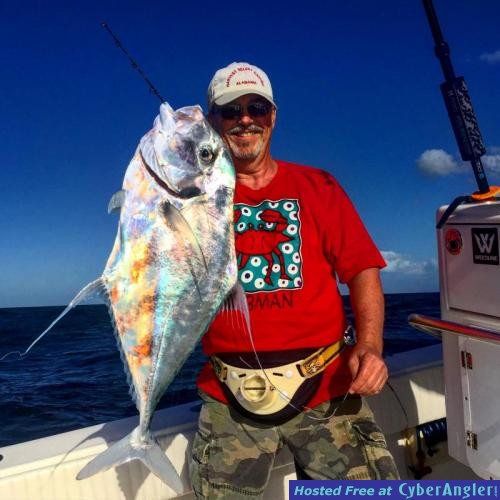 Drift fishing with kites and flatlines between 100 and 180 feet has also been paying dividends. While the strong push of Sailfish is still about 6 weeks away for us this far west we have still been getting shots at Sails as well as large Blckfin Tunas and school sized King Mackerel keeping things interesting.
Let us know if we can help you plan a trip with us during your trip to Key West as we would love to get you on some of these world class fish! Feel free to contact me at leekerbel@Gmail.com or call us directly at (305)292 6692. Check us out on Instagram at booyafishingkeywest to see all our latest catches!
tight lines
Captain Lee D Kerbel
Target Species:

Sailfish, Mutton Snapper, African Pompano, Blackfin Tuna
More Fishing Reports: