April Fishing Report - Miami, FL
Capt. Dave Kostyo
April 9, 2017
Miami - Saltwater Fishing Report

April is the time of year many people wait for. It is a transition month between the winter species and the summer species of fish. Both are here and it's easy to take advantage of.
The afternoon/evening combo offers the best of both worlds. You can sleep in and start your day off in the afternoon by running offshore and fishing for sailfish, kingfish, mahi, amberjack, snappers, and bonito. When the sunsets, it's a quick run back in to fish the beach for tarpon. That's a hard combination to beat.
On my most recent afternoon/evening combo trips, we've caught sailfish, bonito, large bluefish, tarpon, and mangrove snappers.
The evening tarpon action has finally kicked into gear like it should be this time of year. We've been getting 1 to 6 shots per 4 hour trip. The tarpon have been in the 70 to 100+ pounds class. Throw in a few mangrove snappers, and pesky ladyfish to round out the evening.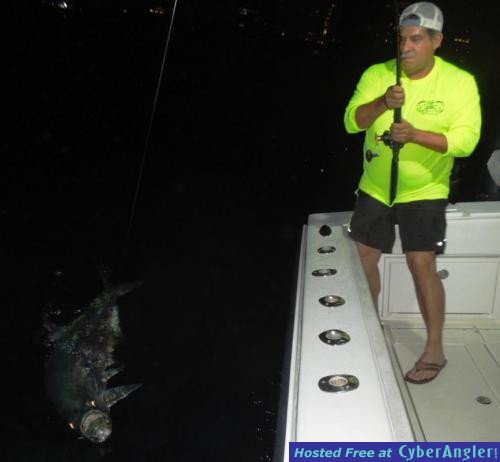 On my most recent offshore trip, we started the morning off with a decent size blackfin tuna. The really big ones will be here next month. Then we were bombarded with bonito, including one that weighed in at 14 pounds. Next it was kingfish and we finished off the trip dropping on wrecks to catch amberjacks of 11 and 40 pounds.
Captain Dave Kostyo
Knot Nancy Fishing Charters, Inc
305-965-9454
nkostyo@bellsouth.net
www.knotnancy.com
More Fishing Reports: