Time to Catch Up!
Capt. Alan Sherman
May 22, 2017
Miami - Saltwater Fishing Report

Its been a long time since my last report. Lots of charters, fishing trips and family events have passed since the last report. In the past couple of months I have had a few very close family members pass away. It was sad to see them go but I sure they are catching big ones in heaven. I also had an article written in the Biscayne Times about me and Biscayne Bay that I hope people enjoyed reading.(www.biscaynetimes.com/index.php?option=com_content&view=article&id=2636:follow-the-fish&catid=46:features&Itemid=252) and just this past week my beautiful daughter married the man of her dreams.
So back to the fishing! I have fished in North and South Bay, offshore of Miami in the ocean, Flamingo in Everglades National Park and in the freshwater conservation areas out near Holiday Park. We caught lots of fish and had some great times. To make this report short I will let the pictures speak for themselves.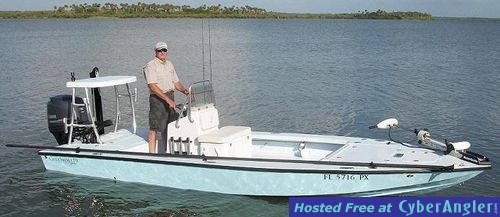 Miami Fishing Forecast:

Miami Fishing Forecast:
Spring is here and the fishing in South Florida is about to explode. With water temperatures rising sea trout and snook will start their spawning seasons. Bigger fish and bigger numbers of fish! Spanish mackerel, bluefish and kingfish are heading north for the summer. As they pass the Miami area they always provide a months' worth of action. Big jack crevalles will be chasing baitfish schools in North Bay and big tarpon will be stealing baits intended for other fish. Offshore we will see kingfish and Spanish mackerel, bonitos, sailfish, dolphins and blackfin tuna feeding right alongside each other. In Flamingo in Everglades National Park the birds will be leaving but the scenery will always be there and there is always the unbelievable sunrise and sunset pictures. Fishing for snook, redfish, snapper, sea trout, tarpon, jacks ladyfish, sharks, tripletail, cobia and more will be as exciting light tackle fishing as one could wish for.
Target Species:

Snook, Tarpon, Redfish, Sea Trout, Dolphin, Sailfish, Cobia, Mackerel, Shark, Tripletail, Grouper, Snapper
More Fishing Reports: