The Fall Migration in South Florida Has Arrived!
Capt. Alan Sherman
September 22, 2017
Miami - Saltwater Fishing Report

Irma started the Fall migration early this year! If catching large snook, tarpon and big jack crevalles in or near the coastal shorelines or kingfish, dolphins and groupers offshore than don't hesitate to give me a call. The fish are here and hungry. Sometimes pictures can tell the whole story!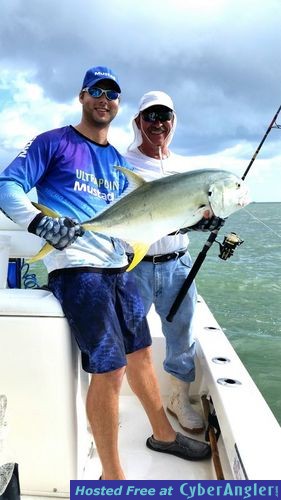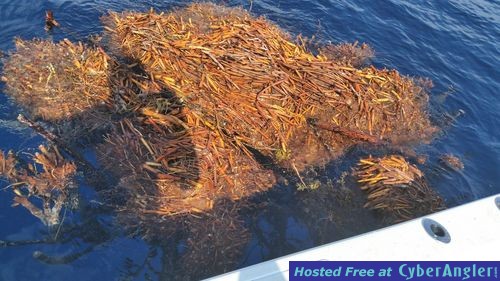 If you're interested in any of these species and looking to get out on the water for 4, 6 or 8 hours then give me a call and let's see what we can do!
786-436-2064
Thanks #WoodyWax for getting and keeping my boat shiny and looking new again!
All of these catches were made possible with the use of #DAIWA spinning reels, #KeyLargo spinning rods, #Mustad hooks, #CajunThunder floats, #Rapala artificial lures, #Hookup lures, #Gulp #PureFishing #Mirrolures, #StowMaster Nets, #SaltLife sunglasses, #SoftScience shoes, #ColumbiaSportswear, #ContinentalTrailers, #YamahaOutboards, #BobHewesBoats, #MinnKotaUlterra trolling motors, #Humminbird, #Talon, #AirTight bearings, #Woodywax, Lee Fisher Nets, Ohero, Just4Fishing.com, #AquaticNutritionInc chum and more!
So what are you waiting for? The action is happening now! Best of all I have open dates. Just give me call and let's see what we can do.
Let's set it up today!
e-mail shermana@bellsouth.net
Facebook Get Em Sportfishing Charters (LIKE IT!)
Instagram Capt Alan Sherman
Check out my report in the Florida Sportsman Magazines South Florida Internet Fishing Report
www.floridaspotsman.com), my monthly Action Spotter Fishing Report for the South Region in the Florida Sportsman Magazine each month.
Sponsors:
Yamaha, Bob Hewes Boats, Maverick, Minn Kota, Daiwa, General Motors & Chevrolet, Rapala, Suffix, Trigger X, Mustad, Pure Fishing, Gulp, Berkley, Precision Tackle, Cajun Thunders, Capt. Hank Brown's Hookup Lures, Hydro Glow Lights, Saltwater Assassins, Key Largo Rods, Lee Fisher Cast Nets, Smartshield, Master Repair in Stuart Florida, , Salt Life Sunglasses, Stow Master Nets, Columbia Sports Wear, Tempress Seating, Aluminum Fabricating Inc. Woody Wax, SoftScience shoes
Capt. Alan Sherman
786-436-2064
www.getemsportfishing.com
FACE BOOK get em sportfishing charters LIKE IT!
Former Field Editor South Florida Fishing Update Miami Herald
Field Editor Action Spotter Report South Region Florida Sportsman Magazine
Field Editor South Region Weekly Fishing Report Florida Sportsman Internet Site
Miami Fishing Forecast:

Miami Fishing Forecast:
Ton's of baitfish are pouring into our Bays and sliding south along our beaches and the hungry predators are going nuts on them. That kind of action will be happening on and off for the next three months. Snook, tatrpon, redfish, sea trout, sharks. ladyfish, jacks, tripletail, cobia, pompano, bluefish, Spanish mackerel, black drum and sheepshead will all be feeding in Flamingo throughout the fall and into the winter.
Target Species:

Target Species: SNOOK, TARPON, SEA TROUT, REDFISH, TRIPLETAIL, COBIA, SNAPPER, GROUPER, MACKERE
More Fishing Reports: