Hot Summer Fishing
Capt. Orlando Muniz
August 6, 2017
Miami - Saltwater Fishing Report

So far, summer fishing hasn't disappointed. After a very poor season last year, the mahi are back and in good numbers. We've been able to find them on most trips with the exception of a couple of days where we had to run back in and bend the rods over the reefs and wrecks. Another great option this time of the year is to anchor up and chum up some snapper. Yellowtail, mangroves, and mutton snapper are usually willing participants and provide steady action as well as great table fare. Area wrecks are still holding a few amberjack, grouper, and lots of barracuda. Now, let's look at all of these in more detail.
Most dolphin have been found offshore anywhere from 400' and out to 1200' or so. The key has been finding birds that are working floaters (floating objects) and or weedlines. Once the fish are located we've been trolling feathers, then pitching jigs, live baits, and chunks. On days when the bite is hot, we've been able to fill our limit in less than two hours. Like I said, on some days its take more work and lots of running to locate smaller schools. Most of the fish we've been catching have been schoolies with a few gaffers and heavy lifters mixed in. I expect dolphin fishing to remain good all the way through September.
Snapper fishing has been very good over the reefs and shallow wrecks. Yellowtail have been snapping both day and night. The key is lots of chum and a bit of patience. Once the fish show up you can drift small bait strips back in the chum and wait for them to be intercepted. A steady current is also crucial to achieving the best results and too much current can also make it tough.
On days when it is slow offshore and the conditions don't allow for good snapper fishing, another option is to fish deeper wrecks. You may have to drop on several wrecks before you find a good one but when you do, the rewards can be great. It is also important to be patient since there are lots of barracuda on some of these wrecks right now. I also like to try different baits before moving to a different wreck. You never really now what is down there and what they are hungry for.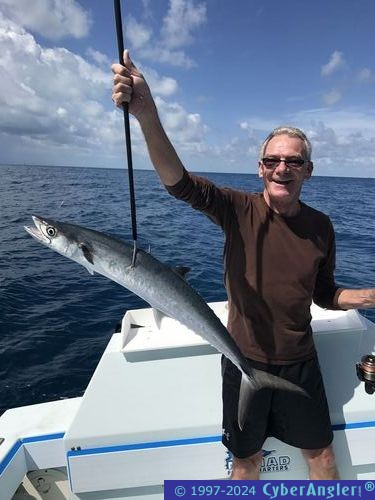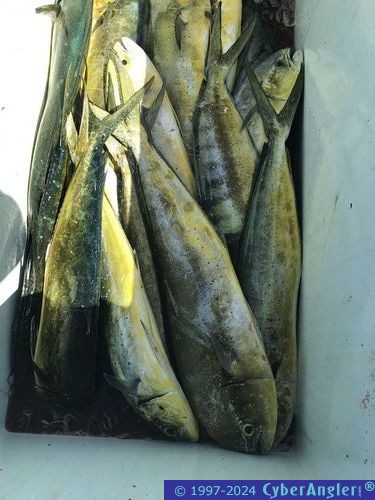 We'll that's pretty much it for right now. Also, don't forget that you can keep up with all of the action by following us on FACEBOOK, Instagram, and Twitter. If you like watching some of the action, be sure to check out my YOUTUBE page for the latest video additions.
SPONSORS AND FRIENDS: Mercury Marine, Bass Pro Shops, Offshore Angler, Orca Coolers, SeaDek, Costa Del Mar, Baitmasters, ACRARTEX, and Yo-Zuri.
Tight Lines,
Capt. Orlando Muniz
Nomad Fishing Charters
fishingchartermiami.com

Miami Fishing Forecast:

Expect for mahi to stick around through September. Bottom fishing should also continue to be good both day and night.
More Fishing Reports: