Late February, 2017 Fishing Report - Capt Dave Kostyo
Capt. Dave Kostyo
February 27, 2017
Miami - Saltwater Fishing Report

The fishing conditions have changed on almost a daily basis. This has called for changing our techniques, and styles of fishing to adapt. One day wind, the next none. Smoking north current one day, the next none, and the next it's going south. Despite all these changes we have managed to bend the rods and catch some decent fish.
Sailfish on the kite when we had the wind and smoking north current. The no current and light south current days have had us dropping on various wrecks and catching amberjack aka reef donkeys. The sharks have been a nuisance at times cutting our amberjack in half.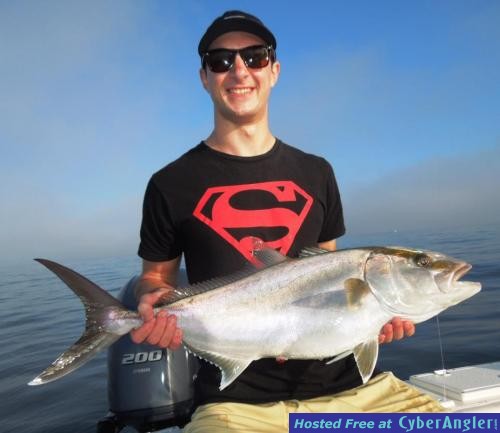 The evening tarpon fishing inshore has remained very hit or miss. I have managed to find a single fish on some nights and none on others. Once again, the sharks have been finding our tarpon and the end result is usually not in favor of the tarpon.
March is just a day away and I'm looking forward to getting back out and catching more fish for my clients. I have days available so don't hesitate to call and set up your trip.
Captain Dave Kostyo
305-965-9454
nkostyo@bellsouth.net
www.knotnancy.com
More Fishing Reports: